Anders Tuv
BioLeader Interview – Anders Tuv, Chief Investment Officer at Radforsk, Norway (May 2022)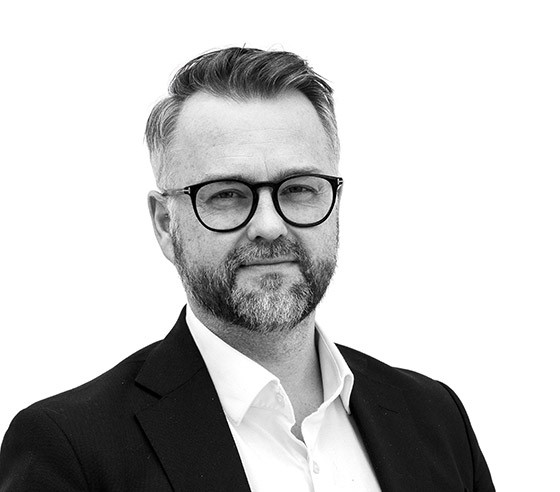 Anders is Chief Investment Officer of the life science investment company Radforsk, which is focused on immunotherapies and precision medicines. He is an experienced investment and business development professional in the life science industry. His roles and responsibilities cover management positions, strategy and business development, research collaborations, licensing deals, M&A and IPOs. Anders also holds several chairman and non-executive director positions.
Key milestones in your career journey to date?
My time as managing consultant at Ernst & Young Advisory, focused on the healthcare industry, proved transformational; I was given a lot of responsibility at a young age and the opportunity to create a network of great people in the life science space, many of whom I am still in touch with.
I joined Radforsk, a leading investment organisation in Norway, in 2011 as President and CIO since when I have worked with a portfolio of innovative biotech companies, as investor and Board member; highlights include:

The Nykode Therapeutics story – a modular vaccine platform company: I have been involved with the company since 2011. During my time as a Chairman we entered into transformational licensing deals with Genentech and Regeneron for cancer and infectious diseases valued potentially more than $1.64 billion plus royalties.
The opportunity to be involved in establishing and developing the Oslo Cancer Cluster, OCC Innovation Park and OCC Incubator has led to the shaping of the biotech ecosystem in Norway of which I am immensely proud; resulting in the improvement of cancer treatments.
Working with the founders of Oncolmmunity, to develop a leading bioinformatics company which was acquired by the Japanese group, NEC in 2019.
Founding and developing Zelluna Immunotherapy with a unique positioning in the cell therapy space
The talent, passion and determination of our investee companies have contributed to the growth and success of the OCC.
Who has had the greatest influence over your career?
There are many outstanding people who have supported and influenced my career across the biotech and investment space – they know who they are!
A meeting with Thorvald Stoltenberg, the father of Jens Stoltenberg (a former Prime Minister of Norway and Head of Nato since 2014), inspired me significantly; his aura and charisma were tangible and it was a masterclass in leadership and influence.
Your approach to spotting and developing high performing teams?
On the basis that people are our most valuable asset, I like to get to know what makes someone tick, rather than focus on their CV.
Each of the portfolio companies have their own set of values and culture; but typically the characteristics which we look for in our entrepreneurs and leadership team include integrity, courage, dare to challenge, passion, honesty and transparency and the ability to enable others to flourish.
What top three attributes make an outstanding leader in today's world?
Make an impact with all stakeholders through getting buy into the vision.
The ability to inspire through passionate communication.
Navigate the complexity of geopolitics and the impact on a company or sector.
How do you create a culture of continual learning, innovation and curiosity?
Create a culture where colleagues are comfortable to challenge and ask questions.
Cross team working is encouraged.
Tell me something about your company that you would like to share with the PIR community?
Through its portfolio of 14 active companies, Radforsk is a catalyst for improving cancer treatment and is involved in growing the Norwegian life sciences eco system.
How has your company created a more diverse culture in the last 2 years; and what do future challenges look like?
The portfolio companies actively hire diverse teams, comprising typically 10-20 nationalities.
Given the scale of the national life science community in Norway, we naturally reach beyond our borders to attract international talent.
What will be the biggest technological transformation in your sector over the next 5 years?
Precision medicine in all its forms will emerge from the Radforsk portfolio.
Therapeutic DNA vaccines, targeted radiopharmaceuticals, novel cell & gene therapies, AI/ML based drug discovery and liquid biopsies to mention some.
What advice would you give George Freeman, Minister for Science, Technology & Innovation, given his stated mission to grow these sectors by 1000% over the next ten years?
If I was speaking to Norway's Minister for Research & Higher Education, Ola Borten Moe, I make the case for encouraging greater collaboration between academia and industry as well as the benefits of combining technologies from different disciplines.
What is your hidden talent or something that might surprise others about you?
Fascinated by biographies; about successful leaders and politicians from which great insights can be gained.
What advice would you give your 23-year old self?
Remember to train and stay healthy.
Care less about what others think.
Words of wisdom?
Best Advice I was given:

Take calculated risks, be curious and learn.

Advice I'd give:

Invest in a life-time coach and trusted advisors who follow you through your life and have your back.

What I wish I'd known:
Click here to read more of our BioLeaders interviews.