BioInvestors First Edition
Welcome to the first edition of BioInvestors (Part 1). This is the first release of PIR International's panel with members from the global life science investor community aimed at sharing insights and reflections, provoking thought and asking questions about the life science and healthcare sector at large.
The response of the life sciences sector to the COVID-19 crisis has been extraordinary; its collaboration, determination and agility to provide solutions to get us out of this global crisis is unprecedented. This has brought renewed impetus to investment in companies involved in healthcare and COVID-19 related treatments. In particular diagnostics, the prevention and treatment of infectious diseases, digital health and telemedicine, all historically underinvested and unvalued markets.
PIR International is excited to see the sector continue to flourish in 2021 after a record-breaking investment year, and have engaged with respected healthcare investors, across the US, UK, Europe and Asia, to understand what the investment landscape looks like post COVID-19 and what investors will be looking for in 2021.
For the first edition of BioInvestors, we are pleased to be joined by prolific expert investors:
PIR International:
What influence has the last 12 months had on life science VC investment focus and how has the pandemic impacted VC funds' investment activities in 2020?
Hakan Goker, M-Ventures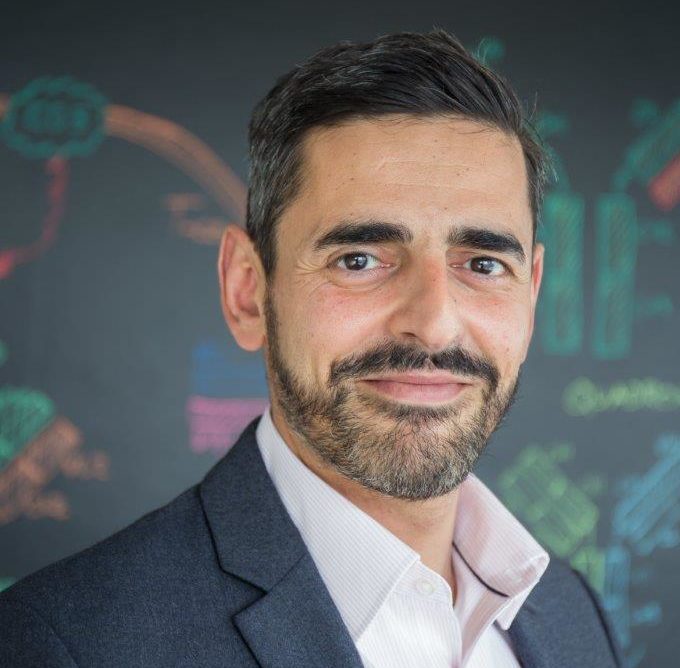 "The last 12 months has been one of the most extraordinary periods in the venture industry for at least the past decade both positively and negatively. M Ventures, like many others, continued investing, in fact one of the most productive years for us with multiple investments in all our interest areas creating new companies and participating in early rounds of financing. Naturally some of the activities were significantly impacted, such as meeting management teams, founders, VC syndicate partners in person, a key part of the, what we may need to now name 'old school', due diligence process to enable long-term working relationships and aligning visions. However, these took a different and positive turn once all got used to video conferencing platforms more than before.
Without seeing the annual global quantitative investment data which should be available via multiple platforms in Q1 2021, we did not notice a decrease in investment scope, number, size or syndication partners. To the contrary the activity in the field has continued at least on a par with the previous few years. Similarly, multiple VC funds have successfully raised new funds and initiated investments from those funds without any visible hurdles.
There were of course a number of challenges especially in the early days of the pandemic in Q1-Q2 2020. The immediate concern, after ensuring the necessary health measures, was the potential delays arising from various lockdowns and limited activities both internally and from service providers. Both private companies and their financiers had to act fast to anticipate/resolve such delays with many companies initiating service provisions from varying geographical areas at cost, and VCs reserving/deploying additional financial support to minimise the potential burden. The biggest impact we saw was on clinical stage companies where some, especially non oncology programs, saw significant delays in clinical trial recruitment and execution. Many clinical trial centres were focused purely on Covid treatments and/or paused recruitment to protect staff and patient groups alike from Covid infection risk. Oncology trials saw less of an impact due to the nature of the disease with many continuing on time.   Another significant challenge we saw was in recruitment of management teams especially from overseas for many companies. The processes took longer than before, and many were terminated at late stages due to mid to longer term travel challenges.
From the healthcare perspective, many VCs, pharma, and some biotech companies re-evaluated their investment strategies and pipelines to provide solutions to the pandemic. These ranged from initiating new programs as antivirals, to attempting to reduce inflammatory aspects of the disease, to controlling the coagulation pattern with new mechanisms, to repurposing existing drugs with the aim of impacting disease process and mortality rates.
Like others M Ventures and Merck have also partaken in the efforts. As a few examples, M Ventures' portfolio companies such as Vaximm and Storm Therapeutics engaged with academic and clinical centres for utilisation of their platforms for developing antiviral therapies. Similarly, Merck Biopharma itself participated in the efforts with provision of Rebif for trials, executing various trials with TLR7 and 8 inhibitors to tackle the inflammatory pathways, in addition to Merck Life Sciences participating in technology provision and manufacturing activities for various antiviral and other drug programs."
Stefan Luzi, Partner, Gilde Healthcare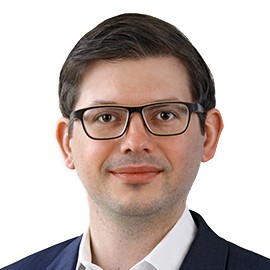 "In the last 12 months we have seen the sector moving to the centre stage and getting a lot of attention. There is an ever-increasing momentum about investing in healthcare companies and an appreciation for new exciting science and the development of medicines. The perception of investors and the public alike has changed for the better towards drug development and that has then been reflected in a very dynamic and busy year. Multiple new venture capital funds have been raised in record time, for example Gilde Healthcare's fifth fund, Gilde Healthcare V, of €416 M was raised in just a few months. Our LPs are very loyal, and most of them have supported us through subsequent fund generations. We are proud of this recognition which is the ultimate validation of our diversified investment strategy across therapeutics and healthtech. We are currently operating in a prolific market environment, but Gilde Healthcare has realized consistent returns in the past 20 years and proven to be resilient in economic cycles. Additionally, Gilde Healthcare acted as early investor in nine unicorns to date, a differentiating feature of our firm. If the markets, especially NASDAQ remain receptive, we may welcome new successes in the coming year. In 2020, I have seen huge interest in different vehicles investing in biotech VCs and more generally speaking healthcare VCs. In comparison to other sectors, the life science/healthcare sector over the last 12 months has been very positive.
Reflecting on the last 12 months, we have seen very fast deployment of capital, in particular in early-stage therapeutics companies. What myself and colleagues have also noticed is an increasing pace of company formation activities around therapeutic platforms.  It is interesting to see that people are hungry for exciting new technologies and science and if they cannot find it out there, they just build it themselves. In terms of medtech, we are seeing interesting opportunities leveraging digital elements. This is proving beneficial when people are not able to travel to the GP at present, not consulting with key experts in a physical way, not being able to go to the hospital frequently and also in making use of all the medical and personal data that is being generated. Therefore, if you can advise patients in a remote way or provide solutions where they can improve their treatment scheduling or treatment processes at home of course this becomes highly attractive and at Gilde we fully recognise this. We position ourselves at the forefront of the convergence between tech and healthcare, resulting in innovative business models, digital therapeutics, the application of artificial intelligence in drug development and personalized medicines.
In thinking about the significant funds raised and relatively rapid deployment of funds, some caution is needed, because there is a lot of capital around in the industry and the temptation is to be running at 120% to deploy funds in 2 years and then raise your next bigger fund. It is important to reflect that, at the end of the day we need to make good investments, must be very diligent and disciplined in betting on the right companies, and help them to build to the next value inflection point. It as a marathon, not a sprint, in which there is a need to constantly perform. We have seen a very fast deployment of funds over the last 12 months in companies and I feel that this will not go away but at the same time we need to be very mindful of making the right investments even, and in spite of, the attractive market dynamics."

Isabel Fox, Luminous Ventures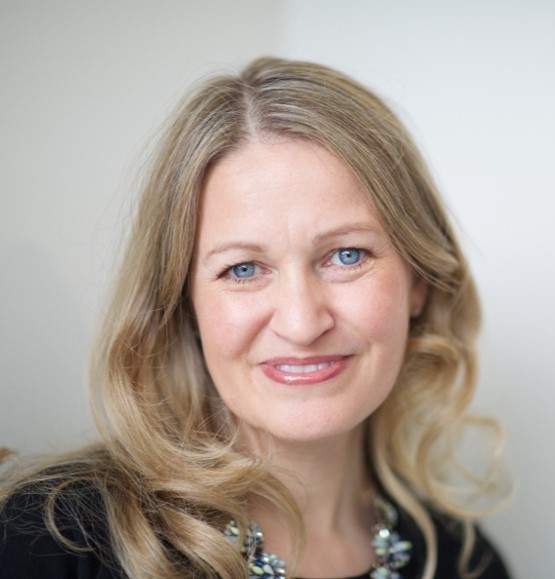 "When there are people out there who are financially and emotionally distressed from the pandemic, you feel so blessed that you are in this space which is still in demand, and you have a job, and still have LPs that want to back you, it is super tough.
Obviously back in March we were panicked like everyone, wondering where it would go, the stock markets plummeted as everything did and it was very unclear. In reality business has continued, Luminous Ventures did two exits during COVID, one completed coming into lockdown and the other right in the middle of COVID with no knock on the price. Luminous Ventures did 10 new deals in 2020 and they have not seen valuations coming off. Competition has been fierce, good companies are still raising cash, and for them, LPs where they get their money from are even more excited by the thesis.
Luminous' thesis is human health; so digital healthcare, life sciences but not therapeutics more the machine learning automation side, agriculture, food, and wellness. People were interested in this thesis before COVID and it has actually accelerated people's interest and perpetuated a belief that we have got to fix some of this. For example, we would have been in a far better position if we had had diagnostics in place, Luminous Ventures have an at point of care diagnostics company which is now accelerating because people see the need for it. We have a company out of Oxford University that is doing early lung cancer diagnostics and obviously with COVID the two main areas that look like they are most affected are heart and lung. There has been a focus on digital within life sciences, where we are seeing people wanting to look at how they can discover drugs quicker and bring them to market using automation tools and machine learning to accelerate that; in precision medicine making sure that people are getting the right medicines at the right dosage and in the rise of digital therapeutics.
We feel that we have been extremely lucky. It has been great to see Oxford University on the World's stage and using the research that they had previously done to look at a COVID vaccine  shows the strength of the research and the science within the UK. It has been an uphill battle pitching to LPS, which is where they get most of their money, about UK science and innovation because people know that our institutions are good, but we have not necessarily commercialised like the US does. Now people are realising that there is amazing stuff happening in the UK, we can commercialise and they should be backing it."

Niall O'Donnell, RiverVest Venture Partners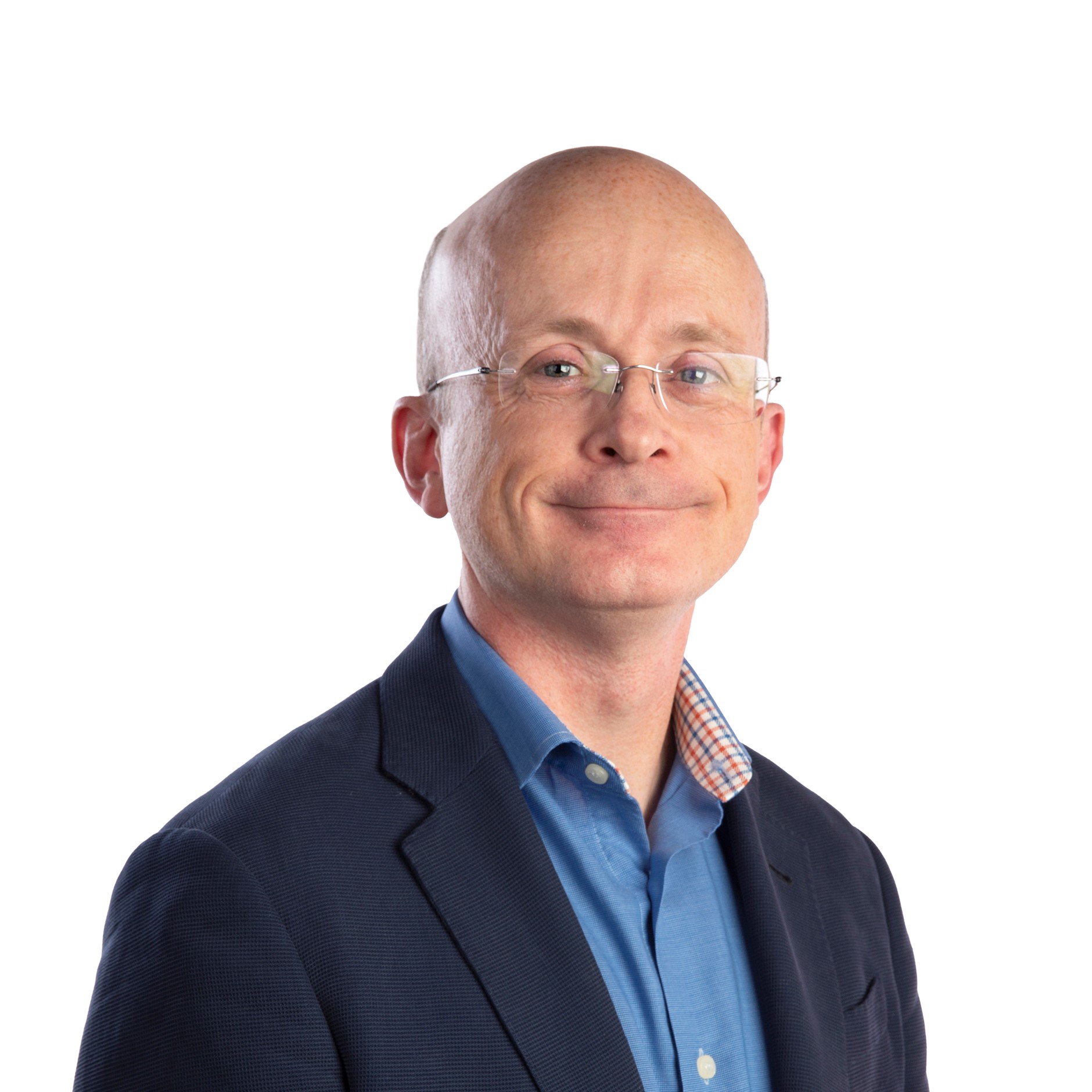 "Immunology is the new rock and roll! Anecdotally all of my friends back in the UK and Ireland are all asking me about vaccines and immunology and Pfizer verses AstraZeneca versus Moderna. My parents who were only dimly aware of what I do can now tell the difference between an MRNA vaccine and an Adenovirus delivered vaccine. The silver lining from the last year has been that this stuff is kind of important and 99% of the population are now aware. It is sad that it came to this to make people appreciate this and appreciate the pros of having a national healthcare system in the UK unlike in the US which is a complete disaster zone. This has been good across the board.
As for the investments themselves, there is definitely a divergence, painting in broad strokes the vast majority of the venture capital community have looked at it as a 12-18 month maybe 24-month event and they are investing in 10-year funds. I am not saying ignore it however there is nothing we can do to impact this. On the other hand, we can do things on a personal level and I know some VC funds, especially those that are MD rich, who have started volunteering and going back and refreshing their training to help out where they can. I also know some VC funds on a personal level that have clubbed money together to help with testing especially in low-income areas. From an LP perspective I am seeing relatively little interest, because to develop a vaccine if you don't have the infrastructure costs $10 billion and venture capital doesn't do that, if you have the infrastructure like a Pfizer you are still talking $2-3 billion and 40,000 patient clinical trials and this is not something that venture capital can do. So, it is hunkering down, keep sticking to your knitting and let's see what comes out the other side, sow the seeds keep doing the investments that you want to do agnostic of COVID because they will come to fruition in 2-3 years' time and you can't have a gap in your pipeline. The only thing that will slow us down will be when this IPO window shuts or the cost of capital goes very high but that has not occurred this time round, not yet anyway.
I think that everyone is looking for stability and stability as in stasis with everything cancelling each other out which is ok in the short term- stability, predictability. I think that one of the things that was affecting a lot of our portfolio companies, and Brexit plays into this as well, was the tariffs and getting drug substance out of China, the slight chilling effect of doing non-clinical animal studies in China and just the unpredictability. I think that there were a couple of companies that may have had API held up. It has become a window of opportunity for the insurance and transport companies who can get your drug from the site of manufacture to the site of clinical trial seamlessly and people will pay extra for that as every day is valuable.
Clinical trial operations have certainly been impacted, if you were doing say on the medical device side an elective procedure or a drug trial where you were more symptom relief not disease modifying or the disease was not particularly serious this has been a tough year. Our venture firm's focus is on disease modifying high unmet medical need, preferably with diseases where there is no standard of care, and there are whole lot of strategic reasons behind this, if there is no standard of care it is a wide-open space, there is nothing to compare you to, the FDA and EMA are more lenient. This has weather proofed us a little bit but there was no planning in this other than, I think that if you are interested in healthcare, impacting a disease in a positive way is a good thing and the more serious the disease the more benefit, especially in paediatric populations where if you do your quality adjusted life years and any impact in the paediatric patients is massive. So, by luck or by design, we were somewhat isolated, and we could still get patients to clinical trial sites once things stared to calm down in May. 
Probably a bigger impact was transport planes getting drug product and drug substance around the place as passenger jets dropped off the radar for about 6 months there was definitely constraints on getting materials from A to B.
I guess that the biggest impact at a personal level was no whiteboarding, every couple of months, it is never organised, someone stands up, for example the CMO, and says I have been thinking about this trial and we should do it this way and then people start pitching in and cups of coffee are had. I think right now being creative and building relationships with the team has been very difficult. We have hired new people over zoom which is nerve racking, but that is just the way it is. We were moving that way anyway as most of my companies are virtual."
Thank you for reading Part 1 of the first edition of BioInvestors. Join us again in two weeks for Part 2.