BioInvestors First Edition
Welcome to BioInvestors (Part 4). This is PIR International's panel with members from the global life science investor community aimed at sharing insights and reflections, provoking thought and asking questions about the life science and healthcare sector at large.
The response of the life sciences sector to the COVID-19 crisis has been extraordinary; its collaboration, determination and agility to provide solutions to get us out of this global crisis is unprecedented. This has brought renewed impetus to investment in companies involved in healthcare and COVID-19 related treatments. In particular diagnostics, the prevention and treatment of infectious diseases, digital health and telemedicine, all historically underinvested and unvalued markets.
PIR International is excited to see the sector continue to flourish in 2021 after a record-breaking investment year, and have engaged with respected healthcare investors, across the US, UK, Europe and Asia, to understand what the investment landscape looks like post COVID-19 and what investors will be looking for in 2021.
For the first edition of BioInvestors, we are pleased to be joined by prolific expert investors:
PIR International:
Investors are looking to participate in both world class science and technology, as well as investible leadership with a track record of commercial success. What do leadership teams need to do more of to remain relevant and ensure investor support in 2021? In your opinion has the pandemic created a need for different leadership capabilities in investor companies; and is there a particular skill set at Executive or NED level which has been highlighted?
Hakan Goker, M-Ventures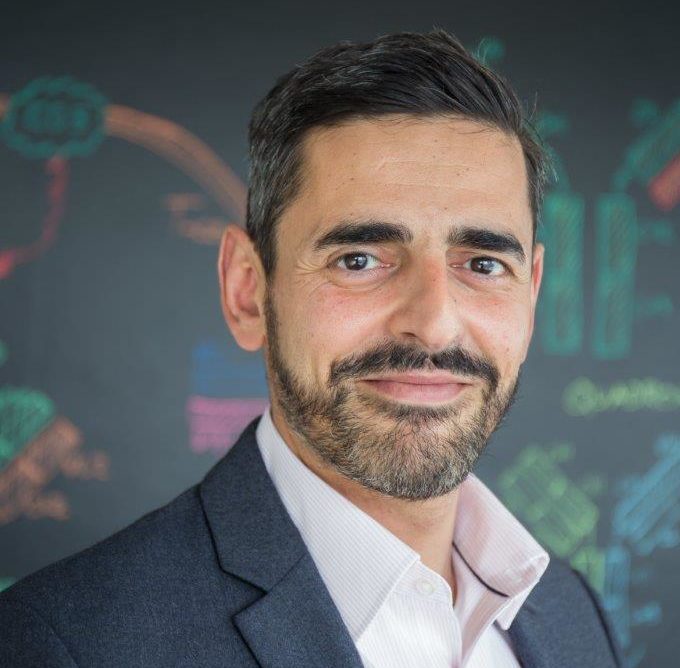 "Amount and clarity of communication and speed of decision making, regardless of face to face or online platforms, has shown to be of utmost importance during the pandemic. I believe this need will be here to stay for now, especially with the increased number of phone calls, and long work days for all. Investors and management teams alike will need to continue to apply this. As a result, board management team builds will potentially have this as the highest priority in the recruitment search descriptions."
Stefan Luzi, Partner, Gilde Healthcare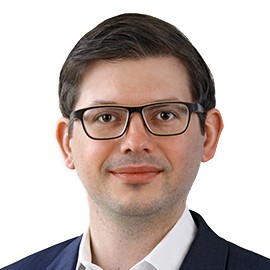 "I believe that the question of leadership is a very important one and one that is not recognised enough. My sense is that leadership skills have become even more important because, due to travel restrictions, teams are often not working in the same place anymore. Also, if you are recruiting talent you want the best people available and they often work in different places across different countries. I believe that we should be mindful of adding new talent to existing teams and that on-boarding and relocation can be very challenging and needs to be handled very carefully. Overall interpersonal skills are more important than ever. In my view the risk is that if you have the wrong CEO who is not communicating clearly, you have people running in different directions. You need to have a very clear communication line so that everyone is aligned on company goals and the critical path forward, otherwise the risk is that people are not thinking along the same lines and ultimately this will delay programs, and in the worst case impair the success of the company. Communication and alignment in this virtual setting is very key in my view.
I feel that it is also important that management teams and Board members are open to embrace change and adapt quickly. For example, if you think about lockdowns as a pre-clinical stage company you might need to find flexible new lab space to continue your experiments. On the other hand, if you are setting up a clinical trial it could be that in a month a certain country is in lockdown and you can't recruit new patients and will require back-up sites in additional countries. At the same time, I reflect on the fast-paced IPO dynamics and being able to seize this opportunity and consider how to flip a private company into a public company quickly.
A company´s leadership needs to be quick in adapting and constantly thinking ahead to ensure success for the organization. Changes are very fast, much faster than in the past and people need to be open to this new environment and be incredibly agile. The virtual effectiveness of organisations is clearly emphasised and agility, the ability to adapt and change quickly, is an important element in the toolbox of our company leaders. In the past, it was more about execution, scientific knowledge, financial skills, business development expertise and so on. These elements are still front and centre, but must be complemented with interpersonal skills, virtual effectiveness and agility to ensure that you have high performing teams in this new world. It is important to think about what your future team should look like and which individuals should be included to have a well-balanced team. Is it the technical skills, the soft skills, or the operational skills? You need to think in new ways to getting the balance right and establish a high performing team."
Isabel Fox, Luminous Ventures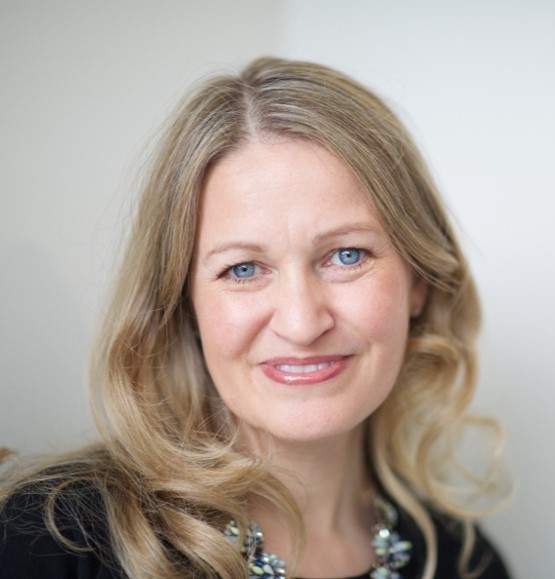 "Generally, I think that where the UK is super strong is the fantastic science and technology PhDs and academics that are spinning stuff out. I think that the challenge we have always had, which is still around but getting better, is the playbook of how you take something from an R&D project to an actual commercially viable business. We have not necessarily had the playbook and have lacked some of the commercial skill set required. If you look at the US, there is a much more clear and tested playbook. In the US there is much more partnering up of academics with a commercial lead which we believe still needs to improve here in the UK. You need to have the mix of R&D and be building a product that people or companies, the customer, wants and will pay for. We are getting there but it is slow. I have met with US academics, at MIT or Stanford who are pitching you their businesses rather than pitching you their R&D, whereas over here it is a bit different. Having said this I have seen a new breed coming through at Universities like; Southampton, Exeter, Bristol, Oxford, Cambridge, Imperial, UCL and Edinburgh, super bright PhDs that want to build scalable businesses and have sizable exits. They are a lot more understanding of the skill sets that they have versus the skill sets that they need to grow a business and they are the ones Luminous are looking for. This is the hardest part of our job, finding great science and research with people that want to build it into a company and not just continue an R&D project.
I would not say that any of our Founders are purely driven by money, it's one aspect for sure but it's also the impact of what they are doing , the desire that it will save millions of lives and will change something for the better, this is just as much of a driver. I genuinely think that you have to have some ambition for the money because this is what makes a good Founder, someone that wants to have success whatever that success looks like to them. I also believe that seeing other people do it, which is starting to happen in the UK in the deep-tech space, seeing their fellow academics succeed spurs people on.
I think that investors have to get better when it comes to supporting and mentoring their academic Founders. Focusing on deep-tech, I think that investors have been quite old school in their thinking which has been 'here is £3 million go away see what you can build' and it has stayed very R&D focused. My personal mission has been to get away from R&D projects and build products and understanding right from the beginning, before you even build any tech, really working out who the customers are and what they want, what is that product, so that you get product market fit earlier in the lifecycle.
I think that a good Chairperson someone who has been there, done it, and seen it is invaluable. We have brilliant Chairpeople, a lot of them from San Francisco, one that has had 4 or 5 large exits and they just know what good looks like, then having good non-execs that can support in different areas. I think that there is a bigger pool of great Chairpeople in the US than in the UK, there are some amazing Chairs in the UK as well, I can think of a few in particular in the Oxford and Cambridge ecosystems. I think that the difference in the US is it is such a big pool, and you find more people who have done it and had success. I am a big believer in having people who have really grown stuff and IPO'd and there are just very few of them in this market, you can end up with well-meaning people, but this can be a bit like the blind leading the blind. Whereas in the US the talent pool is just greater, and you can find people who have had 2/3 exits and even IPOs in life sciences. First time could be luck but when you have done it two or three times it is definitely not, you have a playbook and you definitely know what you are doing. Finding these people as your Chair just speeds things up considerably. There are some great people in the UK, and we work with some brilliant Chairs but we are super fussy about what we are looking for.
We have had to go and learn the playbooks for ourselves and come up with them and essentially this is what I have been doing for 15 years of my career. Learning the playbook that takes deep-tech companies from concept to Series A in the most efficient and effective way, this is what I have been testing. I admit that that I made dreadful mistakes at the beginning with some portfolios where we were testing that playbook and not quite knowing, but as the market has been maturing and we have seen success we have been able to adapt them and now we feel really confident on this side."
Niall O'Donnell, RiverVest Venture Partners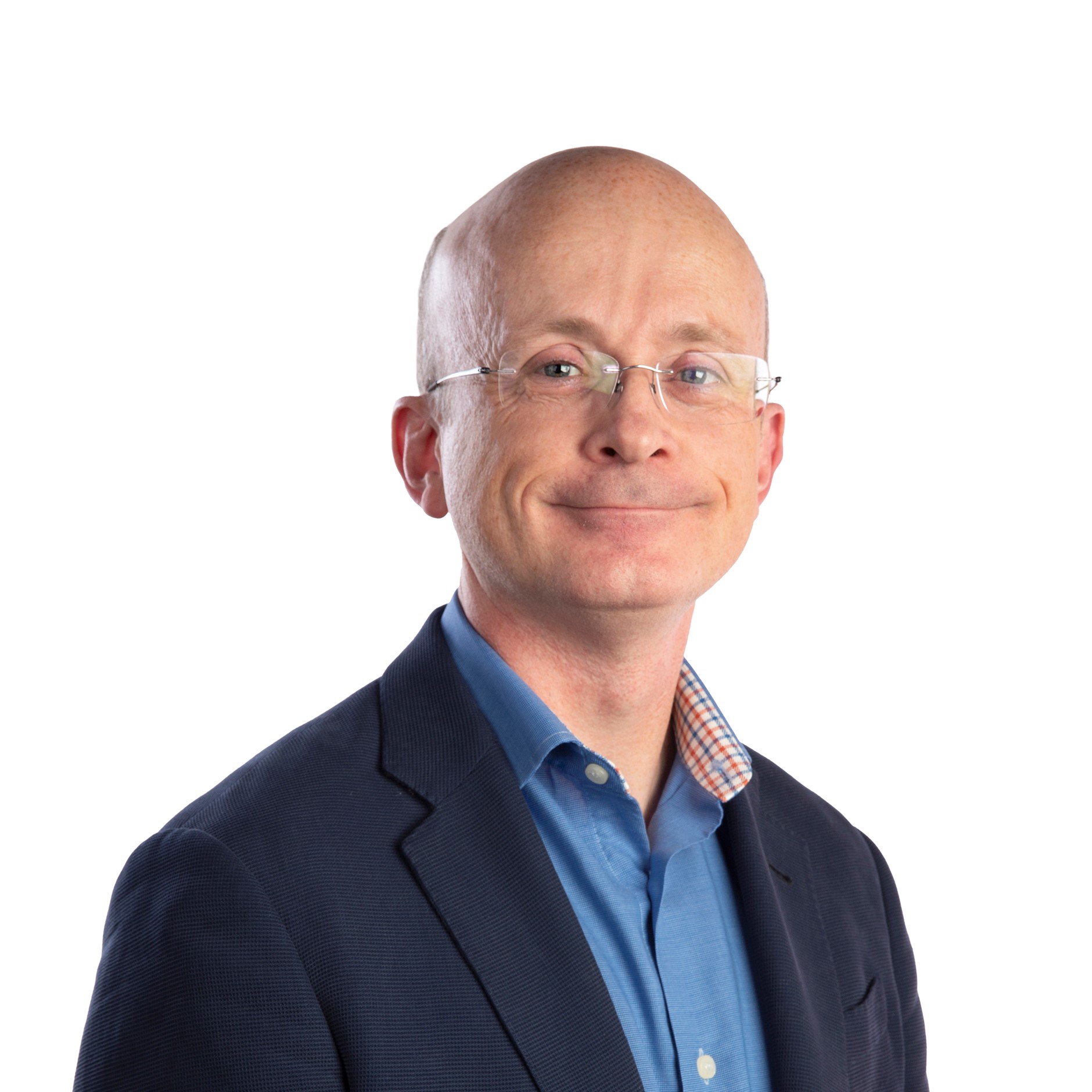 "There is a phenotype of a CEO that we liked which was the more internal focused, team building, executing clinical studies, and good with the Board. As the whole IPO window opened up a different phenotype of CEO was required, someone who is much more external facing, who knows what the analysts want to hear. This has been a change and a challenge because you can have a perfectly good CEO who under normal circumstances would be executing on clinical studies with the potential to sell the company through M&A to a large pharma. Now with the cost of capital so low and the ability to raise another $150 million and go further and deeper and extract more value this can be quite disruptive. This is a pragmatic example of where one is having to spend a lot more time finding a CEO and a CFO, because you can't go public without a CFO, and this has been the big change for us exercising these muscles and picking CEOs and CFOs based on Zoom calls. From a communication skills side of things, I believe that you always want a CEO who has some EI and EQ and this is challenging to gage electronically over the internet, it is different when someone is in the room and you can see the body language and it is a struggle to assess the softer skills virtually. I am optimistic that the person who is good in person will also be good electronically but I do not yet have enough of a data set to confirm this. When hiring we do a lot of personal reference checks and this is the key, using your network to do your due diligence, people who will give you an honest opinion of what they are like to work with.
The tricky thing is that you build a team to do one thing, and then you are thinking about going public and you have to parachute a CEO in, I do not envy that CEO because all of a sudden they have to build that connection and network. If it is organic, if it is someone rising from below that is fine but 9 times out of 10 the reason that you picked that team was not with an eye to the public markets it was a team to execute, get things done on time and be internally focused. We are still digesting this. The solution we have come across is having a very internal Chief of Staff type person, or COO who can manage the internal organisation because it is a lot to put on a new CEO to learn about the technical side of the company, digest that and serve it up to the investors in a palatable form. Then being able to reach back into the company and understand everyone's strengths and weaknesses that is a very exceptional person who can do that. Rather than expect one person to do that, surround them with people that can keep that continuity with the team. A good CEO and Chairman relationship is also key.
The last year has meant that leaders have to be more organised and proactive because the water cooler conversations are not happening. Most of our companies are 12-15 employees and as they grow you can still have contact when you are walking around a building, however now you have to be more thoughtful and actively call and interact with people. Another thing I have seen work well is the 15 min stand up meeting in the morning, this has really come into its own especially if people are in different time zones, discussing a couple of topics and action items that must be done that day.
I think one thing that has become very clear is that Board meetings cannot go longer that two hours in the time of COVID because bad behaviours can creep in where the occasional Board members will be looking at their emails. There are now a lot more pre-reads, out of the 100-slide deck only 25 are presented at the Board meeting and it is up to the Board members to read the other slides."
Thank you for reading Part 4 of the first edition of BioInvestors. Join us again in two weeks for Part 5.