BioInvestors Second Edition
Welcome to BioInvestors. This is PIR International's panel with members from the global life science investor community aimed at sharing insights and reflections, provoking thought and asking questions about the life science and healthcare sector at large.
Welcome to phase 2 of PIR International's BioInvestors initiative, 'Preserving the biotech momentum in 2021 through Board leadership and diversity'. Given the continued growth of biotech across the globe, fuelled by positive sentiment for the sector out of the COVID response, what are the issues to consider to preserve that momentum?
We have asked some of the leading investors in the life science world for their thoughts on the issues that investors and Boards should be thinking about to ensure they continue to attract relevant C-suite leadership which will deliver the growth and success milestones.
For the second edition of BioInvestors, we are pleased to be joined by key expert investors:
Deborah Harland, Venture Partner, SR One Capital Management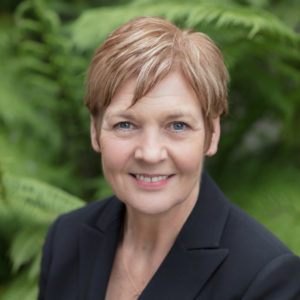 How have the events of 2020 impacted Board leadership and diversity in early-stage biotech companies in SR One's portfolio?
Leadership teams and Boards are using their time more productively on zoom; we are all more focused and seem to get more done!
Processes have been adapted to maximise output and teamwork in SR One's portfolio companies; those in the pre-clinical stage have transitioned very effectively; clearly in the clinical phase, this has been tougher but I have been impressed with the resourcefulness and determination of teams to meet milestones, despite the disruption.
Fund raising has remained buoyant, given the amount of capital available and interest in the life science sector. It's been more challenging for those European early-stage companies, seeking traction in the US, to make themselves heard unless there has been an existing relationship with an investor.
There is evidence it has been easier to raise money with less data in the last 12 months; the impact of this will be interesting to track in years to come.
SR One's approach to diversity has been intuitively rooted into our culture well before the term ESG was created. This is evident from our team makeup and stems from our background in corporate venturing which attracts more females. We look different to other venture funds, including the younger age profile of colleagues, and this subconscious approach to diversity has certainly been embedded into hiring processes for portfolio companies.
How have SR One ensured robust assessment of Board leaders in the virtual world?
We have worked even more closely with our search partners during C-Suite hires; relying on their knowledge of candidates, particularly for cultural fit, when there was no personal connection to the hiring team.
We have broadened out the hiring process to a wider stakeholder group to ensure we achieve a rounded view of the candidate, and vice-versa.
There is an example of a European diagnostics company which was transitioning to a therapeutic model, and relocating to the US and an entire C-suite team was hired, in a short timescale, with our search partner, resulting in a very successful outcome.
The personal reference process has been even more vigilant, around a clearly defined 360 degree model, to ensure nothing is overlooked.
People seem to have more time for a zoom, given they are not travelling as they were, and have appeared more willing to take a call for an update or to hear about an exciting new prospect.
Given the continued pace of biotech investment across all asset classes, where is the pipeline of leaders to support that growth?
SR One has several examples of successfully hiring inexperienced CEOs, depending on the need of a particular business, and the expertise of the existing team and founders.
Given the success of transitioning to home working, SR One have remained open minded about the need to relocate senior hires. Once again, the assessment is around the business need.
An early-stage company, with no C-suite and an inexperienced team, is likely to require more leadership oversight whilst the organisational culture, vision and processes are developed.
Conversely, if there is an experienced C-suite, Chair and set of investors, the CEO can lead from a distance, calling on their expertise to engage with global teams on a virtual basis.
We have developed a 'crack team' of senior operational experts – CFOs, COOs – who understand the capital markets and what is required for a successful IPO; who are then parachuted into new companies to work with and guide the leadership team.
SR One's brand has continued to attract world class talent; based on the strength of the technology or science, vision for the business, investor profile and market potential; whether there is an existing relationship or not and irrespective of Covid. Actually I cannot recall a time in my career when the biotech market has been more exciting!
Thank you for reading Part 4 of the second edition of BioInvestors. Click here if you missed Part 3.