Carolyn Porter
BioLeader Interview – Carolyn Porter (April 2020)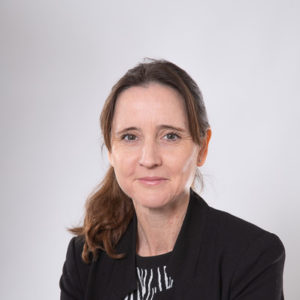 Following my PhD in Immunology, I spent some time as an academic researcher in Oxford and then I joined EY in corporate finance from which I learnt the nuts and bolts of valuations and fund raising; alongside an MBA from Warwick. This prepared me for a business development career in pharma and biotech (Chiron Vaccines and Novartis Vaccines) where I was involved in both in and out licensing and M&A transactions.
My experience of fundraising and evaluating and executing complex licensing deals was attractive to the technology transfer and spin-out world and I moved to Oxford University Innovation (Isis) in 2009. While at OUI I led the formation of 16 companies, raising £52M in seed financing; and sitting on various biotech Boards. One of these was OxStem where I became CBO in 2017. My current role is CEO of CytoSeek a Bristol University spin-out developing an exciting new technology that enables CAR-T therapies to work more effectively in solid tumours.
I am married with 3 children and live in Oxford. My hobbies have included riding horses, rowing, walking and dancing though now most of these are experienced vicariously through my children!
Key milestones in your career journey to date?
When I reflect back on my career, it has been a combination of opportunism whilst achieving work/life balance; to spend time with my kids growing up and fulfilling my ambition and passion for science;
From my early academic roots, moving to EY and gaining my MBA were invaluable foundations to working in a commercial environment and successfully evaluating and executing deals.
And then moving into spin-outs and fund raising, experiencing how to translate academic innovations into a commercial environment with a highly respected brand and sitting on some very different Boards.
Achieving my first CEO role in January 2020, amidst an emerging pandemic crisis looks to be potentially one of the most challenging years ever!
Who has had the greatest influence over your career?
My love and passion for science were engendered by my father who was an academic and encouraged my enthusiasm in science.
Lord Paul Drayson – when he was Chair of the BIA; he inspired and energised the Young BIA which I was a member of, demonstrating what was possible as a leader of a science company.
I helped found a women in tech network in Oxford and am constantly inspired by my peers in that group including the young female entrepreneurs at the start of their careers.
Your approach to spotting and developing top talent?
In the current environment there is more pressure on teams to be agile and resilient.
These characteristics together with passion, mental agility, and the ability to self-manage are those that I look for in new talent. In our industry intellectual capability is usually a given but alone is not enough!
Top talent comes in different forms but to develop it requires creating the environment for professional and personal growth.
What attributes make an outstanding leader in today's world?
Ability to deliver a vision articulately, with enthusiasm and passion.
Identifying different strengths in others and recognising your own gaps.
Encouraging diversity, teamwork and fun.
Recognising tough decisions need to be made and making them.
Being flexible and resilient; particularly in the current climate where the macro and micro environment are changing on a weekly or monthly basis.
What is our industry's contribution to improving climate change?
Use of technology to encourage different ways of communicating and meeting; is travel always necessary?
Exploring different ways of sourcing materials and developing products e.g. where possible avoid disposable consumables.
How do you create a culture of continual learning, innovation and curiosity?
Embed learning and innovation in company objectives so it is part of the DNA of the organisation.
Attract and nurture those who reflect these behaviours.
What's your hidden talent or something that might surprise others about you?
I'm an adrenaline junky; love to parachute jump and sky dive; and find dancing life affirming – Ceroc is my favourite and I've also done some Lindy Hop.
Thoughts on the current funding model for early stage companies?
Up until COVID 19 there was capital for quality propositions with a great team.
Now those without a cash runway to weather the impact of the current situation may struggle to capture the attention of new investors, as investors focus on shoring up existing pipeline companies.
In the UK, the majority of funding for early stage companies is focused on the golden triangle. One challenge, even more so in the current environment is for companies operating in the regions to compete with the golden triangle ecosystem for capital and talent.
Regional ecosystem co-operation, government through industrial strategy and encouraging regional funding via organisations like Innovate UK have a role to play in striking a balance.
What will be the biggest technological transformation in the industry over the next 5 years?
I may be biased – Cell and gene therapy will continue to dominate with advances in many disciplines coalescing in this field; in cell therapy technologies that enable the next generation of CAR-T therapies to work effectively in solid tumours and the transition from autologous to allogeneic cell therapies.
Your views on encouraging volunteering amongst colleagues?
It's a great way to encourage team building, give something back to society and enable a balanced outlook. It's not done systematically in my current business but has been in previous ones and is on the radar for the future.
Your legacy to the sector?
I'd like to be a role model who inspires other females to develop their career in science leadership; hopefully the formation of 16 different companies goes some way towards that, though my legacy is not over yet!
Your simple philosophy on life?
All things are possible if you put your mind to it!
Words of wisdom?
Best advice I was given: Only you create self-limitation.
Advice I would give: Take career risks early; best experiences don't always come from the highest paid roles.
What I wish I'd known: It's OK not to know everything.
Click here to read more of our BioLeaders interviews.