Edward Hodgkin
BioLeaders Interview – Edward Hodgkin (March 2020)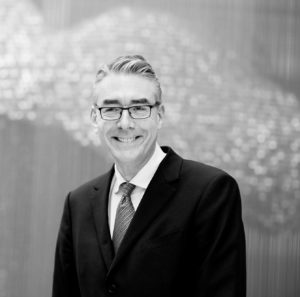 Partner at Syncona, age 56, 2 daughters, lives in North London; MA & DPhil in Chemistry from Oxford; Hobbies: Golf, skiing, running, creative writing, bridge.
An entrepreneur with 30 years' experience in big pharma, biotech and healthcare investing. Strong operating background, including general management, board-level participation, broad global deal-making experience, and drug development across multiple therapy areas. Strong scientific background & extensive industry experience in drug and cell therapy discovery & development.
Key milestones in your career journey to date?
After 10 years in research jobs, I made the jump to a business role in 2000; becoming VP Business Development at Tripos based in the US; later adding responsibility for Marketing. Quite a change!
My first CEO job at Biotica in 2007.
Chair of the BIA, 2013-2015. A great honour.
Joining Syncona in 2013, in the early days of the company. An outstanding organization that has attracted world class people, created some great companies and has changed the UK's biotech landscape.
A member of the founding team at Autolus, subsequently becoming the company's first CEO in 2014; leading the company through significant milestones, which then successfully floated on Nasdaq in June 2018.
Who has had the greatest influence over your career?
Several people, for whom I have much to thank…
Prof. Graham Richards, my DPhil mentor at Oxford. There never was a stronger cheerleader for former students. A remarkable man.
Phil Huxley, my boss at British Biotech in the early 1990s (my first job). Taught me the basics of drug development.
Martin Murphy, CEO of Syncona. Showed me (i) that you never stop learning and (ii) to always strive for perfection.
Karen Hodgkin. She always supported me and gave me the confidence to get where I am today.
Your approach to spotting and developing top talent?
Challenge your staff with responsibilities outside their comfort zone, then see who rises to the challenge. You'll be surprised! Remain alert to attracting top level talent who would make a difference to your organisation, even if there is not a current gap. Encourage a formal or informal mentoring process to accelerate the contribution of high potential talent.
What attributes make an outstanding leader in today's world?
Know your business inside and out. Care deeply about the detail. In our industry, understanding how our products work and how they will benefit the patients we're treating is absolutely critical.
Hire the very best people. In turn, they will hire the best people. That's the only way to be successful (and it may not be enough).
Understand that people will copy the way you behave. The leader defines the culture, so it's important to behave the way you want others to behave.
Make time to think. It's too easy to get stuck in the weeds and forget the real job of a leader, which is to define the direction for others to follow.
What is our industry's contribution to improving climate change?
It's important to harness the vision of young people in your company who will determine and influence positive climate change activities.
How do you create a culture of continual learning, innovation and curiosity?
I'm involved in early-stage businesses where everyone is on a steep learning curve. The key is to challenge people to solve problems, not tell them what to do – i.e. set goals and let them figure out what to do to achieve the goal. People will naturally seek the best solutions to problems through learning, innovation, curiosity.
What's your hidden talent or something that might surprise others about you?
I'm a member of a creative writing group. We meet once a month, to exchange and critique each other's compositions. One day, I'll write a novel – perhaps a thriller drawing on my time in biotech!
Thoughts on the current funding model for early stage companies?
Great companies, even very early stage, will get funded. There's no problem with the model.
The problem lies with the companies, too many of which should not exist. They are often extensions of academic research where funding wasn't available by any other means.
Too many investors don't do nearly enough diligence and don't understand what they're investing in.
The ideal model is where top-quality founders, experienced management and aligned, deep-pocketed investors work together to create the business. Too often, one or more of these ingredients is missing.
What will be the biggest technological transformation in the industry over the next 5 years?
Interpret this as impact on patients…
Point-of-care diagnosis for anti-bacterials, to allow the correct drug to be prescribed. This has the potential to make the biggest impact on the drug resistance problem.
Circulating tumour DNA will allow early diagnosis of cancers, and therefore early treatment with a much-improved chance of survival.
Your views on encouraging volunteering amongst colleagues?
The Syncona Foundation gives 0.3% of NAV annually to charities – this year £4.3m; a total of £27m since 2012. Each of the team acts as liaison to one charity. They are mainly (but not all) medical charities.
Your legacy to the sector?
Autolus, OMass and other companies I've helped to build have the potential to take to market products that will save thousands of lives. If that happens, it will be a source of immense pride for me.
I hope there will be individuals who look back on their careers and think I made a positive impact on them.
Your simple philosophy on life?
Work hard; play hard.
Words of wisdom?
Best advice I was given: Work at something where your training and experience distinguish you from the crowd.
Advice I would give: When choosing a job, always select the highest quality situation, not necessarily the one where you are the most senior or best paid.
What I wish I'd known: You can enjoy almost any job. The key is to be surrounded by people you admire and enjoy working with.
Click here to read more of our BioLeaders interviews.