Jackie Hunter
BioLeader Interview – Jackie Hunter (May 2020)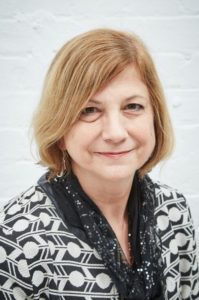 I have enjoyed such a rewarding career; in the early days as a young post-doc with the forerunners of GSK (working at both Glaxo and SmithKline French) leading to the role of SVP and Head of Neurology and GI CEDD. This encouraged more entrepreneurial thinking; and my first Board role was with Proximagen. On leaving GSK I founded two companies, including OI Pharma Partners, encouraging open innovation in bioscience; before becoming Chief Executive of the BBSRC in 2013. At the BBSRC I was able to create greater partnerships between academia and industry; encouraging research focused on investible science and leading initiatives which recognised greater diversity across biosciences, in particular, and all the research councils, in general. And then the opportunity to lead the first UK headquartered biomedical AI company, BenevolentAI, which applies technology to drug discovery and development.
On a personal level, I am married with a daughter and 2 step-daughters and find balance by keeping fit, cooking and gardening.
Key milestones in your career journey to date?
The breadth of my career with GSK (and the SmithKline family) was such a great platform for science and leadership.
Becoming a Board Director of Proximagen in 2010 started my relationship with the Board and ultimately led to my appointment at BenevolentAI in 2016 where I now serve as an Executive Board Director.
Joining BBSRC as member of the Strategy Board leading to my appointment as CE of BBSRC.
Joining the British Petroleum Technology Advisory Board plc in April 2020 as its first bio-scientist member, hopefully to help in driving through their carbon neutral agenda.
Who has had the greatest influence over your career?
Fantastically supportive family – who keep me very grounded!
Ray Hill who offered me my first job at SmithKline French.
Tony Ainsworth who appointed me to my first departmental head role at SmithKline Beecham.
Frank Walsh at GSK who encouraged me to think more entrepreneurially and be less risk averse.
Peter Goodfellow who suggested I apply to the BBSRC Strategy Board which led to greater involvement with the Research Councils and ultimately positioned me well to be appointed as CE.
Your approach to spotting and developing top talent?
Remain well networked to spot high potential talent.
Appoint those younger and smarter as your potential successor.
Create opportunities for high potentials to give them their head.
Mentoring young, high potential diverse talent; you learn so much from this for the benefit of your company.
What attributes make an outstanding leader in today's world?
EQ is as important as IQ.
Achieve team buy-in through creating a vision and road map for the end point.
Inspire with passion.
Be confident to ask for help and gain high quality input from the experts.
Create cultural diversity through behavioural values.
Respect from colleagues and peers is more important than being liked.
What is our industry's contribution to improving climate change?
Using AI to explore virtual compound design leading to fewer compounds being physically made to achieve candidate quality molecules; thus reducing the carbon footprint.
Working in a more virtual way – including use of cloud-based lab systems.
Maybe one of the lasting results of the Covid-19 crisis will be less travel and face to face meetings with an emphasis, for both employers and employees, to explore different ways of doing things to benefit the climate.
How do you create a culture of continual learning, innovation and curiosity?
BenevolentAI did a break-out week in January 20 for all staff; to encourage exploration of innovative ideas, new ways of working, giving team members the space to think outside of their day job.
Four projects have been taken forward by the Leadership Team to be more fully assessed.
What's your hidden talent or something that might surprise others about you?
I do a very mean chimpanzee impersonation which has been 'retired' to ensure my dignity is protected!!
Thoughts on the current funding model for early stage companies (pre Covid-19)?
Innovate UK plays a critical role in the early funding stages. Government could do more to align the procurement and regulatory aspects to ensure prototypes are taken up by the NHS and regulation is agile and responsive to both patient and company needs. A smooth route to market is as important as funding.
Traditional biotech investors have been behind the curve of tech investors which early on recognised the impact data science and AI could have on drug discovery.
What will be the biggest technological transformation in the industry over the next 5 years?
Digital and AI will speed up and reduce the cost of drug discovery and development.
Big pharma risks getting overtaken by the tech giants if they ignore this.
Those pharma companies, like AZ and Novartis, which understand this will increase their probability of success.
Your views on encouraging volunteering amongst colleagues?
Such a positive tool for team building and giving back.
Volunteering with patients or charities enables you to better understand what the patients' unmet needs are.
Your legacy to the sector?
Although I have worked on drugs that have made it to the market, I never actually discovered them! So my legacy I think is two-fold – firstly showing that academia and industry can work together, effectively, in new ways and that individuals can move between these sectors with ease. Secondly the people who I have hopefully had some positive influence on, through role modelling and mentorship, who are already or will be the next generation of leaders.
Your simple philosophy on life?
Work hard, play hard, treat everyone with respect and make time for friends and family (and dance like no one is looking).
Words of wisdom?
Best advice I was given: Perception is reality.
Advice I would give: Ask for forgiveness rather than permission.
What I wish I'd known: That there is an exciting life outside big companies.
Click here to read more of our BioLeaders interviews.