Maureen Coleman
BioLeader Interview – Maureen Coleman (April 2020)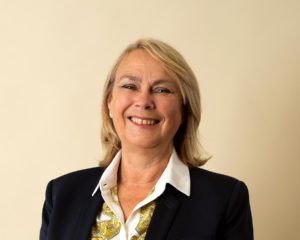 After training as a pharmacist at Strathclyde University, I enjoyed a stimulating and varied 30+ year career in the life science sector; firstly at Sterling Winthrop and then at Glaxo where I stayed for 25 years in a variety of leadership roles; and supported the Glaxo R&D executive through the two major mergers. When GSK was formed, as the VP Global R&D Strategy Development I worked on the early game-changing CEDDs, and co-chaired the GSK Innovative Technologies board. I have represented EU industry in the drafting of the first ICH guidelines (on Stability Testing), and Clinical Supplies, and the Government's 25-year strategic review on science.
After leaving Glaxo my entrepreneurial instincts came to the fore. In 2002 I moved into the early stage, investor backed world and secured my first CEO role with Novathera. Since then I have supported the growth and development of early stage companies: CN-Bio Innovations, Parafricta, Kinapse, Bio-Analab, MedInnovate and PIR International, as a founder, leader, NED and business angel.
My husband and I brought up our two children in Essex and now we enjoy spending time with our three grandchildren who, along with cycling, gardening, theatre, music and an enthusiastic spectator of sports, help maintain a sensible work/life balance.
Key milestones in your career journey to date?
A Saturday job in Woolworths, aged 14, was formative in recognising hard work and enthusiasm made the job more fun.
I was the first in my family to go to university; rare from a working-class background, bought up in a Glasgow tenement.
Sterling Winthrop and Glaxo gave opportunities in R&D without a PhD.
The breadth of roles at Glaxo was phenomenal; being part of a wide team that brought so many new products to market; cefuroxime axetil, fluticasone, ondansetron, ranitidine, malarone.
Leading the team that introduced, then, novel practices to clinical trial supplies; reducing time taken for trials by 40% and developing the outsourcing of clinical supplies and R&D activities.
Working for the R&D Chairman and Board at GSK, producing the first global R&D strategy, introducing radical new ways of working; and where I got my first exposure to SMEs as we challenged universities to become external Centres of Excellence and compete with the CEDDs.
When I was encouraged to transition across to the SME world, as CEO of Novathera, it was a case of 'I didn't know what I didn't know!' but had to learn fast.
And I am still learning and involved at the cutting edge of science for patients.
Who has had the greatest influence over your career?
My incredibly supportive parents who always encouraged me, to follow my passion, and not to be limited by background or gender.
My husband: we married as soon as we graduated and have grown up and learned together, forging our way, supporting each other and making compromises to accommodate family and career; and making the most of the different opportunities that came our way.
Clive Walton at Glaxo who championed females in pharmaceutical development.
Tony Phillips and Chris Towler who facilitated my move away from corporate life and saw something of my potential as CEO of Novathera.
Your approach to spotting and developing top talent?
My approach is to ask questions, encourage, offer opportunities, challenge and support; curiosity, tenacity, courage and resilience will then shine through.
Smart leaders recognise they need to take the team with them; they cannot achieve the same outcome alone.
If time permits, take time to appoint and develop high potential talent; in my experience, it generally pays off. We were imaginative in supporting our potential CEO through maternity leave coaxing a former senior GSK colleague out of retirement to lead the company during her absence then staying on as mentor. Win win all round as we benefit still from his huge experience.
I am passionate about encouraging female talent and am involved in several senior executive female networks which support this.
What attributes make an outstanding leader in today's world?
Building a vision with passion, using effective communication, encouraging innovation and building cross functional teams. Sir Richard Sykes at Glaxo imbued all of these values into the culture of Glaxo.
Calmness in adversity. Currently, it is very reassuring to have Sir Patrick Vallance as the Chief Scientific Advisor guiding the Government through the Covid-19 crisis. Rarely has it been more important to have the right expert in the right place at the right time. It's the perfect storm of combining an outstanding and relevant academic career (Head of R&D at GSK, and from UCLH) with personal characteristics that calm the chaos around them.
Wisdom; my Chinese investors seek this in their NEDs.
What is our industry's contribution to improving climate change?
Given what the life science sector is working on today, globally, at breakneck speed, to deal with the myriad of issues created by Covid-19; this surely demonstrates what could be achieved by collaborating; and putting our mind to climate change challenges.
How do you create a culture of continual learning, innovation and curiosity?
Walk the talk – show it yourself, encourage curiosity and moving out of your comfort zone; ask questions to encourage others to find the solution.
Know your team; external hobbies such as sport coaching and leadership can be channelled very effectively in a leadership role.
Cross-fertilize and bench-mark best practice with other industries; who would think that pharma can learn anything from the clothing retail trade? I shared quality improvement techniques with my husband who taught me the value of rapid supply chains/JIT long before pharma embraced this.
What's your hidden talent or something that might surprise others about you?
I have a penchant for driving fast cars!
My husband and I met whilst working in an hotel in our teens (chamber maid and porter!).
I have been very adept at changing from labcoat to designer labels, in the work loos, glamming up to attend a Versace or Dior party (my husband is a former fashion retail CEO who attended many shows).
Thoughts on the current funding model for early stage companies (pre Covid-19)?
There does not seem to be a shortage of investment for the high risk/high return medicines.
I don't see that availability for companies which don't fit into a clearly defined box or emerging platform technology; CN Bio and Parafricta both struggled with this in the UK.
How can UK investors be encouraged to look outside the box and fund cross-over companies rather than having to seek Chinese/USA investment?
Lots of innovation and smart thinking and potential companies but often bites the dust because the establishment is not prepared to think out with traditional arrangements.
What will be the biggest technological transformation in the industry over the next 5 years?
Human Organ on chips and related technologies (such as CN Bio's invitro PKA device, Physiomimix ER) with AI. Using human multi-organ models to rapidly generate well-characterised human relevant data to drive algorithms / models which will dramatically shorten time to market for many new types of medicines and therapies.
Your views on encouraging volunteering amongst colleagues?
Current Covid-19 crisis has clearly demonstrated how our sector can volunteer to help others – particularly those with PCR skills volunteering to support testing; for example at CNBio we are supporting the Crick initiative as they try to co-ordinate volunteer staff and labs with relevant skills and equipment to help add to the testing army needed. Bayer in Germany tweeted how they had refocused to fight Covid in Germany. We have Glaxo and AstraZeneca, and a huge array of CRO/CMO/ biotech labs who surely can be co-ordinated to give GB an equivalent or greater capability?
Your legacy to the sector?
I am not sure there is one. It has been very rewarding recently when several current global SVPs, CEOs thanked me for encouraging them and supporting them in their career and giving them the courage to try for the next opportunity.
Perhaps my contribution to the success of Parafricta and its user-friendly approach to preventing very painful pressure sores; and CN Bio, securing the funding to develop the use of human-organ-on-chips for testing rather than using animals.
Your simple philosophy on life?
Enjoy life, friends and family: be kind; never has this been more important than now as we try to get through the Covid-19 crisis.
Words of wisdom?
Best advice I was given: Always work hard & try your best (my dad); gentle humour is a very effective management tool.
Advice I would give: Have the courage to share your ideas.
What I wish I'd known: Find the confidence to promote your own beliefs; when I was younger, I didn't always suggest ideas since I suspected they had already been rejected by those who were more senior and informed.
Click here to read more of our BioLeaders interviews.