Miguel Forte
BioLeader Interview – Miguel Forte (June 2020)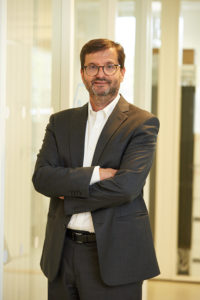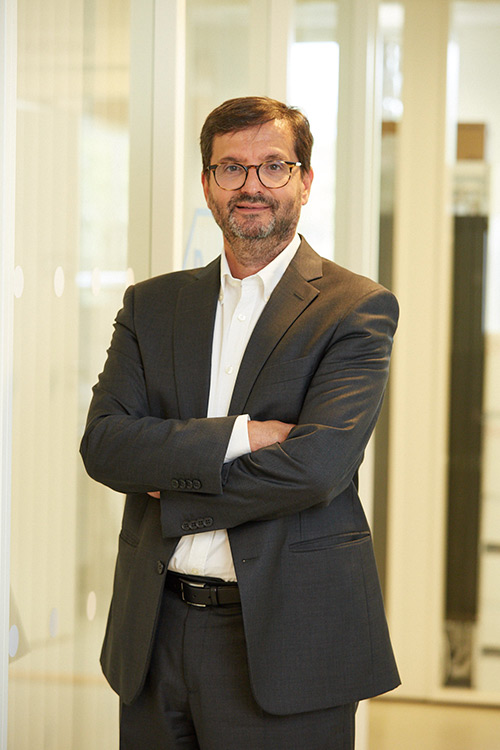 During my 20+ year career as a pharmaceutical Industry executive I have performed and led operational and strategic functions at all phases of medicinal product clinical development; from early stages of academia, via industry first-in-man translation, to launch and commercialization. My experience has been gained in global corporate organizations as well as in start-up environments. A strong, challenging and energetic leader with a team spirit and clear strategic vision. Keen to drive organizations, by challenging and being challenged, to surpass themselves in delivering value to stakeholders and patients. Thought leader in the biotech field of cell and gene therapy.
My current roles include CEO of Bone Therapeutics, visiting Professor at the Lisbon University in Portugal, Chief Commercialization Officer and Chair of the Commercialization Committee of the International Society of Cellular Therapy (ISCT).
Born in Porto, Portugal, married to Cristina with 5 children (from two marriages) that live between Portugal, Spain and Belgium. Love to spend time with the family by the seaside. Passion for speed with accomplished old timer rally achievements!
Key milestones in your career journey to date?
The timing of my PhD focused on immunology and infectious diseases at Birmingham was during the early days of the HIV crisis.
My involvement with the EMA (European Medicines Agency) created perspective on assessing the risk benefits of products.
My immersion in cell & gene therapies ensures that any innovation creates value for patients and multiple stakeholders.
Who has had the greatest influence over your career?
Professor Alasdair Geddes, Emeritus Professor of Infectious Diseases at Birmingham.
Roch Doliveux, former CEO of UCB Pharma.
Olav Hellebo, CEO at Reneuron inspired me through his passion, vision and drive.
Your approach to spotting and developing top talent?
I encourage all those I work with to read Blink; The Power of Thinking without Thinking by Malcolm Gladwell.
Those who demonstrate curiosity, passion and drive and are able to deal with curved balls.
I have found that being disruptive and provocative during discussions with members of my senior team creates self-awareness and brings about positive changes in behaviour.
What attributes make an outstanding leader in today's world?
Visionary – think about tomorrow to create achievement for today.
Take risks – where are the new opportunities?
Turning adversity into opportunities.
Prepare for major events and curved balls.
Coalescing a team towards a shared vision will create success.
What is our industry's contribution to improving climate change?
Minimise travel making use of technology; the Covid-19 pandemic should change business travel behaviours long term.
The Boards of corporate pharma could collaborate more effectively to create initiatives which minimise the impact.
How do you create a culture of continual learning, innovation and curiosity?
Harness academic innovation to industry, bringing together the best minds, working out how to do things more effectively.
Create the environment for teams and individuals to think freely.
The improvement of innovation should be incremental.
What's your hidden talent or something that might surprise others about you?
I find working with wood to create toys a great counter-balance to my career.
The use of surprise and humour generally gets the best out of a situation.
Thoughts on the current funding model for early stage companies (pre Covid-19)?
How can we bring some of the speed found in the US into Europe's institutional funding model and grants?
Resilient investors are essential for the early stages through to clinical.
Put in place a process which ensures failures are identified early.
It is OK to fail.
What will be the biggest technological transformation in the industry over the next 5 years?
Sources of cells; harnessing of functions through gene editing.
Storing of cells.
The use of renewable cell sources, like iPSC, for cell and gene therapy.
Gene editing techniques that will further enable the harnessing of modulated cell function and direct gene therapy.
Your views on encouraging volunteering amongst colleagues?
Volunteering should be a personal decision which organisations can help to facilitate.
Companies can donate material to hospitals as part of their social responsibility.
Your legacy to the sector?
Increasing the benefit to patients through:

My involvement in the development of HIV products.
Fostering cell and gene therapies through ISCT.
Your simple philosophy on life?
Do what you love and have fun, with a smile on your face (Monty Python).
Words of wisdom?
Best advice I was given: Choose your fights.
Advice I would give: Follow your passion.
What I wish I'd known: It's OK to fail.
Click here to read more of our BioLeaders interviews.