Chief Executive Officer, Oxford Medical Products (April 2023)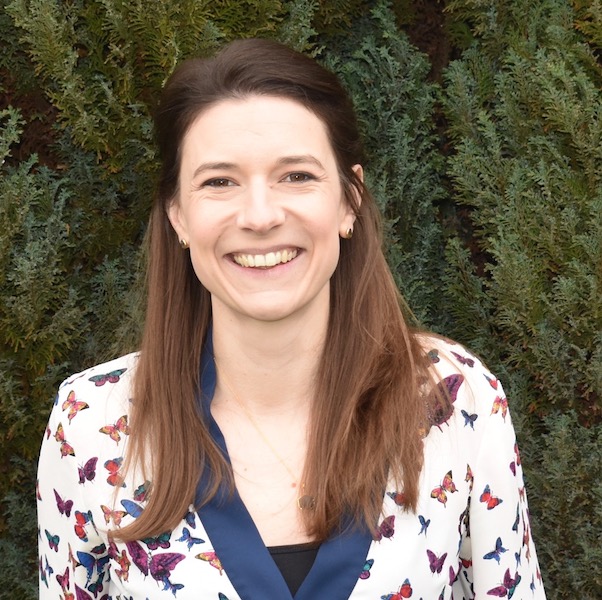 Oxford Medical Products (OMP) is a clinical staged, VC backed, company providing a non-surgical weight loss product that will redefine the obesity treatment market. Excessive weight affects almost 2 billion people WW, costing the US health system $148bn annually.
Our proprietary hydrogel pill is taken orally at home and works like a gastric balloon, without the expense or need for hospital visits. The pills fill 50% of the stomach volume, and stay in the stomach for several weeks, reducing hunger, leading to weight loss. The hydrogel is passed naturally with redosing on a 2-4 weekly basis.
I have over 8 years biotech start-up experience as CEO/COO working exclusively on hydrogel based medical devices.
Key milestones in your career journey to date?
I started out as a veterinary surgeon focusing solely on equine work and spent 6 months as an ambulatory vet before joining a hospital team to fast-track my learning where I spent the next 18 months. After two years in clinical veterinary work I wanted to expand my learning and opportunities.
I transitioned my skills in 2014 into a medical device start-up, Oxtex, launching their veterinary business with a wound reconstruction product; and found what I was looking for; involvement in pre-clinical, fund raising and commercial activities in a fast-moving environment.
The opportunity to join OMP in 2019 harnessed everything I had learnt to date; focused on a prototype and amazing technology; hydrogel for weight loss control and drug delivery.
Appointed CEO in 2020, we have conducted feasibility trials, all pre-clinical testing, put pilot manufacturing in place and started our clinical trials in partnership with Southampton University Hospital. We are fast gaining traction to become part of the solution for the public health obesity crisis.
Who has had the greatest influence over your career?
Whilst I encountered significant resistance to leaving my veterinary career; my father and husband (who is a vet) understood my thinking and supported me fully and actively encouraged me to seek out new challenges.
David Jackson, the relatable and down to earth founder of Oxtex, who spotted my potential and encouraged my broad involvement in the company.
The founding team of OMP, Hutan Ashrafian and Nick Edwards, for their enthusiasm and determination.
What top three attributes make an outstanding and relevant leader in today's world?
Vision, clarity and passion for the problem and the ability to communicate this with clarity and inspire colleagues and other stakeholders.
Describe your approach to identifying and developing high performing teams
Finding people who are the right personality fit for a start-up is crucial, then creating a culture and environment which allows people to excel and develop. Communicating a very clear strategy and vision allows the team to confidently innovate and develop.
How does your company meet the challenges of leading a multi-generational workforce?
The rapid growth of OMP has had two phases; initially hiring experience to create a sound foundation and now introducing a younger, highly energetic and enthusiastic contingent with complementary perspectives.
Because we have hired against a cultural fit, there is mutual respect across generations and the projects benefit from the multi-generational input.
Tell me something about your company that you would like to share with the PIR community
Obesity is one of the largest public health Crisis the western world is currently facing, excessive weight effects 2Bn people worldwide. We need to completely rethink the way we see and understand excessive weight as a society. OMP is developing a solution that will help people living with obesity achieve their weight goals in a safe, affordable and evidenced-based manner.
How has your company created a more diverse culture in recent years; and what do future challenges look like?
OMP recognises that obesity can impact anyone; and this is reflected in the diversity of our workforce.
Brilliant people come from everywhere.
The provision of flexible working and employee wellness support are increasingly important in the retention and attraction of key talent. How are these being managed by your company whilst ensuring that productivity targets are met?
Flexible working ensures that an individual's core hours are met; preference for early or later starts is accommodated including staggered starts in manufacturing.
This leads to greater productivity and we work more effectively as a company across different time zones.
Benefits include medical insurance to provide support to colleagues when they need it.
What will be the biggest technological transformation in your sector over the next 5 years?
Change in society's understanding of obesity. Many believe that obesity is still a lifestyle choice. The evidence is overwhelming that this is not the case. Obesity is a very complex disease and should be treated as such. This means a more medical approach with better solutions and outcomes. I believe there will be a more holistic approach with med tech and pharma both heavily at the centre of treatment options.
What is your hidden talent or something that might surprise others about you?
The random array of part-time jobs I did as a teenager – burger van, milking local dairy herd – were character forming experiences.
What advice would you give your 23-year old self?
Be open to all opportunities; and make the most of your early 20's to take risks whilst you have fewer commitments.
It's good to be ambitious.
Words of Wisdom?
Best Advice I was given:

Step outside of your comfort zone and take a risk even if the timing seems wrong.

Advice I'd give:

Use your insight to reflect on your strengths and weaknesses, particularly when building a team.

What I wish I'd known:

Informal mentors can be an undervalued resource.
Seek advice but then follow your instinct when selecting which to follow.