Camilla Simpson
BioLeader Interview – Camilla Simpson, Chief Executive Officer, Zehna Therapeutics (April 2022)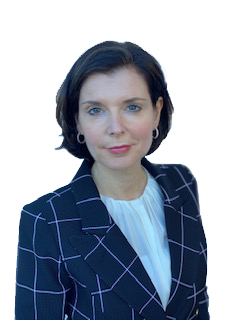 Camilla Simpson has over two decades of business and strategy experience across a diverse group of organizations: from seed investments to public companies. Camilla has demonstrated a proven track record in delivering novel products for multiple disease indications to global markets in areas of high unmet medical need throughout her career. Currently, Camilla is CEO of Zehna Therapeutics, Inc a seed stage startup and spin out of the Cleveland Clinic. Prior to this, Camilla founded Rare Strategic LLC where she provided strategic advice to early-stage venture-backed companies.  Camilla has held numerous executive leadership positions, including SVP, Head of Product Portfolio Development at BioMarin Pharmaceutical Inc., Global Head of Regulatory Affairs at BioMarin Pharmaceutical Inc., and VP Global Regulatory Strategy- Early Development and Business Development at Shire Pharmaceuticals. Ms. Simpson serves as an independent member of the Board of Directors of Spruce Biosciences (public company), and as an independent member of the Board of Directors of Dyve Biosciences (private company). Ms. Simpson received a BSc from National University of Ireland, Galway, a BSc Hons, from Kingston University, UK, and an MSc with distinction from Birkbeck College, University of London.
Key milestones in your career journey to date?
I love the descriptor 'career journey'. For me it really has been a journey of curiosity, interest beyond my own area of focus, and connecting with kind and interested colleagues who helped and guided me along the way.
I've enjoyed several career transitions moving through from scientist to regulatory affairs professional to general management and executive leadership, which has been both challenging and rewarding.
The single biggest decision and milestone was back in 2001, when I leapt from Big Pharma to a then little-known company: Shire Pharmaceuticals. I really took a leap of faith and learnt a key lesson that with significant risk often comes great reward.
The move to BioMarin in 2014 created the opportunity to work in the US, having worked my whole career up to that point in the UK. It provided the opportunity to be a global functional head of regulatory affairs and then product development.
In 2019, I set up my own business, supporting early stage, investor backed companies; working with 9 start-ups; from which I learnt the art of creating a flexible and high performing environment within an SME.
My board roles at Spruce Biosciences, joining in 2017 (IPO in 2020) and Dyve Biosciences, a private company, joining in 2020, helped me understand the role and expectations of a CEO before I became a CEO myself, leading Zehna Therapeutics in April 2021.
Who has had the greatest influence over your career?
There have been many influences and influencers over the course of the years.
The constant single greatest influence were my parents who encouraged me to believe in limitless possibility, while enjoying the journey and valuing others and their contribution.
My natural character is to be prepared to take a risk and step into the unknown; and that risk-taking has, for sure, been an influence!
Meaningful networking, based on solving problems for senior influencers has always got me noticed; these influencers can help shape and make your career.
Your approach to spotting and developing high performing teams?
Identify those who have a bigger vision than themselves and are passionate about what they and the company could do collectively.
What attributes make an outstanding leader in today's world?
Never has it been more important for a leader to demonstrate resilience, adaptability and an unwavering self-belief to encourage others to do and be the same.
How do you create a culture of continual learning, innovation and curiosity?
I hire curious, kind and innovative people who believe in the importance of healthcare advances.
When we know and appreciate one another, and feel valued and supported, that's a great basis for learning, innovation and encouraging curiosity.
Tell me something about your company that you would like to share with the PIR community?
Zehna is founded on 10 years of research, at the Cleveland Clinic, into the TMA/TMAO generating pathway. TMAO is a metabolite and a driver of Chronic Kidney Disease (CKD) and Cardiovascular Diseases (CVD). We are developing small molecule inhibitors of this TMA pathway to treat CKD and CVD.
How has your company created a more diverse culture in the last 2 years; and what do future challenges look like?
I'm a diversity candidate myself and have always believed that there is beauty and great creativity in difference. Intentional and thoughtful hiring creates a diverse culture.
What will be the biggest technological transformation in your sector over the next 5 years?
We now recognize the influence of the microbiome in chronic and metabolic diseases. Next steps are to define and target these specific interactions with the host to address chronic and metabolic diseases in a specific and therapeutic way (eg inhibitors of the TMA/TMAO pathway).
What is your hidden talent or something that might surprise others about you?
I have been a huge fan of fashion sustainability for many years; and actively consign my designer bags, shoes and clothing. I really like that idea of much loved and cared for items bringing joy to other owners, and minimizing waste and over-consumption of material items.
What advice would you give your 23-year old self?
Words of wisdom?
Best Advice I was given: No-one said it would be easy (from my maternal grandmother).
Advice I'd give: Success is about being in an environment and amongst others who want you to be successful. Find 'your people' and know who 'your people' are.
What I wish I'd known: I always encourage everyone I care about not to have regrets or worries about what you could have done better or wish they'd known. Make the best choices you can with the information you have, in an intentional way, and after that don't worry. You did your best.
Click here to read more of our BioLeaders interviews.