Chief Executive Officer, SynaptixBio (July 2023)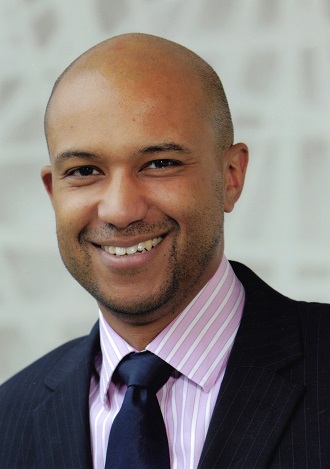 Dan Williams is an accomplished biopharmaceuticals leader with two decades of industrial experience from bench to operational and scientific executive roles.
During his career Dan has served as Vice President of Research Operations at Adaptimmune PLC. and Chief Product Officer at Meatable B.V.
Dr. Williams is the CEO and co-founder of SynaptixBio LTD., a developer of therapeutics to treat TUBB4A leukodystrophy.
Key milestones in your career journey to date?
The decision to keep my education broad, including my PhD from Dundee, proved invaluable; along with being in the right place at the right time, and taking that leap of faith, with great companies like Immunocore and Adaptimmune.
The early building blocks created the foundation for my career, as a research scientist with Avidex and Medigene, leading to the opportunity with Immunocore, where I focused on pre-clinical development and project management.
Gaining an overview of how companies function, from managing contracts to outsourcing process, equipped me to take on my first leadership role with Adaptimmune, leading research and programme management.
Becoming VP of Research in 2016 enabled me to develop my own leadership style reflecting the collaborative culture and values of the company.
The opportunity to co-found SynaptixBio in May 2021, with the support of investors who know me well, in such an exciting area of science.
Who has had the greatest influence over your career?
Two outstanding innovators and entrepreneurs have been fundamental to my career:

James Noble, CEO of Adaptimmune and Avidex, who encouraged me out of my comfort zone,involving me in an array of leadership activities to broaden my understanding of how an investor-backed, fast growing company functioned.
Bent Jakobsen, the scientific founder and co-founder of the companies I have worked for, whose clarity of thought, understanding of data and vision for a company and its science, are so motivational.
What top three attributes make an outstanding and relevant leader in today's world?
The ability to define and communicate the vision to all stakeholders motivates all those involved.
An enabling and collaborative style encourages self-development and focus on the company's success.
Defining an optimal outcome whilst retaining a flexible approach to how this is achieved.
Describe your approach to identifying and developing high performing teams
Establishing the skillset required, including cultural alignment.
Assessing their communication skills, and how they will integrate into the team culture, through the questions they ask to demonstrate understanding and commitment.
The power of 360-degree feedback within cross functional teams, including scientific feedback.
How does your company meet the challenges of leading a multi-generational workforce?
Bringing together international teams that are culturally aligned, across a wide age spectrum, generally appears to optimise strong team working.
Tell me something about your company that you would like to share with the PIR community
SynaptixBio is a young company focused on rare diseases and ground-breaking treatments for severe leukodystrophies and childhood neurodegenerative diseases.
The majority of our activities are outsourced, managed closely by the team of three directors and co-founders.
We are privately funded and now entering the pre-clinical phase for the lead candidate.
The requirement for greater patient data remains a major focus, as we seek to identify 1600 new patients each year.
How has your company created a more diverse culture in recent years; and what do future challenges look like?
All stakeholders (employees, suppliers and partners) have been selected according to their desire to deliver what the company needs.
We work with suppliers and scientists in seven countries around the world, from the US to China, bringing together the best possible minds to develop the drug.
The provision of flexible working and employee wellness support are increasingly important in the retention and attraction of key talent. How are these being managed by your company whilst ensuring that productivity targets are met?
The hybrid model of working relies on trust and flexibility and has worked very well in SynaptixBio.
We enjoy working together, which happens at least one day in the week.
Success and productivity are measured on output and communicated across the company.
What will be the biggest technological transformation in your sector over the next 5 years?
The need for increased data across all rare diseases could be achieved through more effective diagnosis potentially through the power of AI technologies.
This would help access to support groups, increased patient numbers, drive greater R&D activity and potentially result in a reduction in the likelihood of mis-diagnosis.
What is your hidden talent or something that might surprise others about you?
Riding my motorbike with my Dad really strengthens our bond.
I create fruit flavoured liqueurs, using foraged fruit, which make great gifts.
My black Labrador Rory inspires my fitness regime!
What advice would you give your 23-year old self?
Retain a scientific focus in a therapeutic sector that motivates and inspires you.
Words of Wisdom?
Best Advice I was given:

The power of reinforcing the communicated messages to ensure others are with you.

Advice I'd give:

Put yourself in another's shoes.
Leadership is more effective the greater your self-awareness.

What I wish I'd known:

Starting a company is not as daunting as I imagined.
There are always those in your network who will want to help.