Dr. David Atkins
BioLeader Interview – Dr. David Atkins, CEO Congenica (August 2021)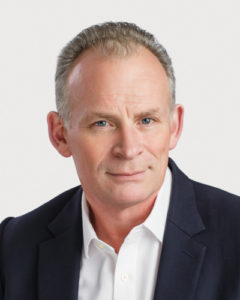 Accomplished global healthcare leader with strong emerging markets experience in a broad range of medical device sectors and specialty clinical services. Expertise includes clinical and molecular diagnostics, anatomic pathology, wound management, minimally invasive and general surgery, orthopaedics, sterilisation, aesthetics and cellular diagnostics. Business leadership Internationally in US, Canada, EU, Emerging Markets (Middle East, Africa, Asia, Latin America). Start-up ventures, turnaround and high-growth enterprise expertise. Broad functional expertise in sales and marketing, R&D pipeline, product development, QRC and operations and business development.
Key milestones in your career journey to date?
Joining a gene therapy company in Australia, acquired by J&J, which transitioned my career away from pure science towards the commercial world.
Supported by business leaders who believed in me, I had the opportunity to do an MBA at Columbia University, which demystified the language of business and gave me a grounding in accounting and finance; an invaluable asset throughout my career!
Working with J&J for 20+ years enabled an international career.
Learning the subtleties of selling when I ran the $50m Canadian franchise; and recognising that it's all about the people; products alone are not enough.
Being bold and hiring passionate, driven talent who flourished and created the business growth.
I realised that I could have greater influence over an SME business than a corporate.
I took a leap of faith and became CEO of German based Synevo, PE backed clinical service business; a tough period from which I cut my teeth on both services and an SME.
Meeting Andy Richards, Chairman of Congenica, led to my appointment as CEO of the company.
Who has had the greatest influence over your career?
My parents provided the foundation of believe and encouragement to tackle whatever I felt passionate about.
My wife of 28 years has been a constant support; flexing with the many international moves.
My network, built from those early J&J days, means there is always someone around to ask; even the most isolated person can seek opinions.
Your approach to spotting and developing top talent?
The core value of humility highlights that you should be comfortable not knowing everything and continually strive to learn and improve.
The diversity of emerging talent has always been at the core of the companies I have worked for.
The opportunity presented by diversity and inclusion is often limited to gender and race and broadening this to thinking styles and experiences leads to richer outcomes.
What attributes make an outstanding leader in today's world?
Having a clear vision of what success looks like but recognising that the pace of change and uncertainty can often require a different path forward.
The most effective teams are diverse and inspired by seeing the vision and light touch direction.
Encourage agility and flexibility.
Overcommunicate; we learnt this during the Pandemic, which has created a more informed team; and we will continue with this.
How do you create a culture of continual learning, innovation and curiosity; and how might volunteering contribute towards this?
Congenica provides life changing solutions for rare disease patients; inevitably all colleagues demonstrate a willingness to engage in the continual improvement and driving forwards on behalf of their patient community.
Encouraging colleagues to ask for help.
The team of nine on the Congenica SLT are learning more about each other, and how they become ever stronger as a team; and that is being cascaded down through the organisation.
Our formalised employee forum, populated by diverse teams, creates increased engagement and understanding.
The 2020 pandemic has changed the way we all work, possibly forever; what will remain beyond Covid and what will you welcome back?
We are going to make the most of the hybrid working model; which will lead to greater potential for global recruitment; it no longer matters where in the world you are located.
Capitalising on the increased profile of disease diagnosis and characterisation; it has never been more important.
Treasure the things we took for granted; and create the appropriate office/lab interface to enable colleagues to get the most from each other.
Thoughts on the current funding model for early-stage companies; and the impact on valuations and availability of capital catalysed by the 2020 pandemic?
There is good availability of capital for early-stage companies; but it remains tougher for those scaling up, particularly if you don't fit the therapeutic model.
The US and Asia understand funding rare diseases.
The UK needs to incentivise public programmes to partner with industry, through government recognition and greater availability of financing.
Regulators have adjusted their pace to meet the challenges of Covid; how can you foresee this might play out with the approval of future non-Covid therapies and technologies?
The success of the vaccine development programme has encouraged government to support the life science vision to drive regulation, using a rolling review to create a rapid and effective system.
This will require increased funding and regulatory leaders and experts to be paid accordingly.
What will be the biggest technological transformation in the industry over the next 5 years?
The shift to telehealth will continue to remove the burden from GPs and the over-stretched NHS systems.
The success of the vaccine development technology will encourage investment and support for other infectious diseases like TB and Malaria.
What is your hidden talent or something that might surprise others about you?
Ability to sleep anywhere at any time!
Your simple philosophy on life?
Words of wisdom?
Best Advice I was given: "Waste time" – be curious as well as task-focussed.
Advice I'd give: Remain open minded and ask questions.
What I wish I'd known: Most (but not all) things aren't as important as they seem at the point of discovery.
Click here to read more of our BioLeaders interviews.