About PIR International
PIR International has a long and established reputation in the provision of seasoned interim professionals. As a result, since 2005, we have been trusted by Life Science companies to deliver technical and leadership expertise to support their success; start a new venture; bridge a skill gap; deliver a critical scientific or commercial milestone, and to develop and mentor high potential aspiring leaders.
About Chris
An example of one of these seasoned interim professionals is Medical Director, Chris Lee. PIR International has enjoyed collaborating with Chris over a number of years. During this time he has utilised his expertise in medical affairs and clinical development to fulfil his interim role with a global pharmaceutical company.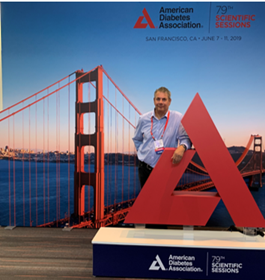 When asked about his experience with PIR International and the handling of his interim assignment, Chris commented:
"Following my departure from nearly 20 years in clinical development and medical affairs in several major pharmaceutical companies, I was keen to move over to the interim and short-term contract environment. PIR not only managed to align me with suitable contracts that utilised my skill sets but managed the contracts, IR35 compliance and of course, financial discussions and payments. This has been an outstanding partnership that has allowed me to concentrate on delivering excellence to my clients. I am more than happy to recommend PIR as a partner of choice in the contracting world."
WHAT CHRIS' COLLEAGUES SAY ABOUT HIM
Chris made a great impression with our client. His former colleagues gave him the biggest endorsement of all:
"Hi Chris, I would like to thank you for the invaluable support you have provided us in these months. Your updates have been fundamental for us! A big thank you and I wish you all the best for your next professional challenges!"

"All the best for the future Chris, you will be missed, and it certainly won't be the same here without you."

"Dear Chris, all the best for the future, and I hope our paths will cross again. It has been a pleasure to work with you! An expert in your field and an inspiration too. Good luck with your next venture."

"Dear Chris, even if my country could not translate it, I listened often enough to thank you for your world-class scientific taking-care-of. You are a gifted explainer and transmitter of (complex) content, I enjoyed it every time."
Contact Us
To discuss how interim management can add value to your company, please contact:
Sarah Lloyd on 07740 539812 or sarah@pir-intl.com
You can find PIR International at our offices in Cambridgeshire, London UK and Amsterdam NL.