Jorge Quiroz
BioLeader Interview – Jorge Quiroz, Executive Vice President, Chief Medical Officer, NMD Pharma, Boston USA (September 2022)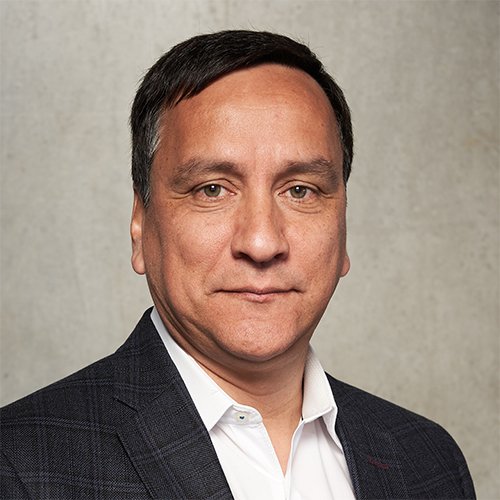 Dr. Quiroz brings twenty years of drug development experience in academic, pharmaceutical and biotechnology industries. He has been responsible for the scientific, clinical, and regulatory strategies across all phases of drug development, globally, including IND filings for rare disorders, and proof of concept and registrational studies for NDA and sNDA. He currently serves as a member of the Board of Directors of Perception Neurosciences and prior to NMD Pharma, Dr. Quiroz served as Chief Medical Officer of venture backed and publicly traded biotechnology companies focused on gene therapies for the treatment of neurodegenerative and neuromuscular disorders, and has been Head of Neurodevelopment and Psychiatry at Hoffmann-La Roche, and Director of Translational Medicine at Johnson & Johnson. He has over 50 scientific publications in the fields of translational neurosciences and drug development. Dr. Quiroz is a medical graduate from the Pontifical Catholic University of Chile and completed a fellowship at the Laboratory of Molecular Pathophysiology at the National Institute of Mental Health in Bethesda, MD, USA. He also holds a Master of Business Administration dual degree from Columbia University & London Business School.
Key milestones in your career journey to date?
Following graduation from medical school in Chile, I came to the US for a post-doc fellowship at the National Institute of Mental Health at the NIH, in Bethesda MD. This experience provided a solid and broad foundation on how to conduct clinical research in the translational medicine space in neurosciences.
This was a springboard for continuing clinical research in big pharma where I enjoyed 10 years working with both J&J and Roche in the US and Europe; leading clinical research teams across CNS areas including neurodevelopment and psychiatric indications, both in translational medicine and late drug development.
During this time, I had the opportunity to complete an MBA with London Business School/Columbia Business School, which helped crystallise my initial commercial insights and piqued my interest in the world of biotech as a leaner path for drug development.
Since 2016 I have relished working in smaller companies in the fields of gene therapy, like Solid Biosciences and Apic Bio, and now at NMD Pharma, focused on a novel mechanism of action for neuromuscular disorders with small molecules.  Leading the clinical and regulatory strategy, and working with like-minded colleagues who have a passion for science and the care of patients, has been a privilege.
Who has had the greatest influence over your career?
I feel very fortunate to have senior colleagues who have mentored and supported me throughout my career.
I would particularly like to highlight my mentors in Chile, Drs. Gloger and Bitran, and my mentors from the NIH, all who provided continuous encouragement and self-belief:
Your approach to spotting and developing high performing teams?
If you can create an agile culture which promotes transparency through open communication, and where science drives the process, you will be able to attract those who are motivated, passionate, resilient, and value collaboration and teamwork.
What top three attributes make an outstanding leader in today's world?
There are many characteristics required from inspiring and motivational leaders today.
Top of my list are an-out-of-the-box thinker who communicates with passion and authenticity to all stakeholders, who possesses high energy and finds humour, even when going through difficult moments.
How do you create a culture of continual learning, innovation and curiosity?
Encourage communication across teams, sharing data and knowledge to inform decisions.
Each colleague is responsible, according to their roles, for the generation of data, for the discussion of results and for the creation of alternative and testable explanations, driving the scientific effort to a new and improved cycle.
Create a working environment that nurtures trust, acceptance of errors and celebration of successes.
Tell me something about your company that you would like to share with the PIR community?
NMD Pharma closed a €35 million series A extension in early 2022 to advance NMD670 into new neuromuscular indications. In addition, NMD Pharma is soon to conclude the Proof of Mechanism study in patients with MG and is expanding the pipeline with a second ClC-1 inhibitor entering into phase 1 later this year.
Since joining NMD Pharma in May 2022, we are now in the process of expanding our presence through a new subsidiary in the US (NMD Pharma US, Inc).
This was a logical next step to support our growth and enable us to strengthen and build on existing partnerships in the US to expand our pipeline in rare neuromuscular diseases.
How have your companies created a more diverse culture; and what do future challenges look like?
From my experience of working across countries, diversity has been a landmark in all the teams that I have been involved with; both in big pharma, with its large trans-national teams, and at leaner biotech companies in the US and Europe (NMD Pharma is Headquartered in Denmark).
It goes without saying that coming from Chile (a small country at the tip of South America) having the opportunity to work in these companies has informed my views on the importance of diversity during the creation and execution processes that we are involved with. Different backgrounds only enrich and strengthen the culture of the workplace in the same way that biodiversity makes nature a more resilient place to thrive.
What will be the biggest technological transformation in your sector over the next 5 years?
The big explosion in genetic medicine, including the creation of new platform technologies, as in the case of gene and cell therapy (in its multiple forms, including gene delivery, and DNA & RNA editing) and the broader application of AI in biological target discovery and developments.
What is your hidden talent or something that might surprise others about you?
I had the opportunity to study music for many years in the Conservatory completing professional studies as a violin player whilst finishing medical school. I am very fortunate to continue enjoying the experience of playing today, although only with family and friends!
What advice would you give your 23-year old self?
Be authentic, follow your 'instincts' and passions.
Be gracious and open to mentorship (sometimes the mentors will find you) during your career; they will be the senior voice who can provide invaluable guidance throughout your career and, sometimes, life beyond work.
Words of wisdom?
Best Advice I was given: 'Always suggest, never advise!'
Advice I'd give: Follow the data!
What I wish I'd known: Surround yourself with people who create an environment of honesty and integrity; it makes everything easier, better and enjoyable!
Click here to read more of our BioLeaders interviews.