Chief Executive Officer, Engimmune Therapeutics (June 2023)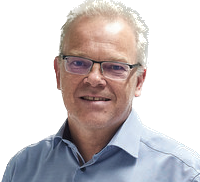 Lars Nieba serves as CEO of Engimmune Therapeutics, a biotech company developing soluble, multispecific TCRs as therapy for solid tumours and auto-immune diseases. Lars brings more than 25 years of leadership experience in the development of several pharmaceutical products and innovative technologies. He was CTO and CEO at Nordic Nanovector, a biotech company developing novel radio-immunoconjugates for treating cancers, before that he served as VP and Strategic Product Lead at Bayer and held several leadership roles at F. Hoffmann-La Roche responsible for clinical operations, clinical supply planning, biologics technology and business development. Lars gained his PhD from the Max-Planck-Institute for Biochemistry, Munich, and Institute for Biochemistry at the University of Zürich; he also holds an executive MBA from the University of St. Gallen, Switzerland.
Key milestones in your career journey to date?
Gaining my PhD in in a lab with Morphosys present on the same floor, changed my way of thinking and encouraged my decision to join industry rather than remaining in academia.
Successfully landing the first funding round in 1997 for Cytos Biotechnology which provided the foundation to build the company into a leading organisation in vaccine technology.
Building a globally recognised system for antibody production and development.
Leading the development of the Eylea prefilled syringe with Bayer.
Joining Nordic Nanovector as CEO in 2019, leading three successful financing rounds and establishing the company as a leader in the field of Radioimmunotherapeutics.
Who has had the greatest influence over your career?
Albert Kuonen who helped me to successfully navigate my career at Roche.
My wife and family who have always supported me; as a fellow scientist, she shares my passion for enhancing patient outcomes.
Colleagues who have provided 360-degree feedback over the years, ensuring we remain true to our values.
What top three attributes make an outstanding and relevant leader in today's world?
A positive mindset provides motivation and inspiration.
Leading by example creates trust and respect.
Avoid ambiguity through decisive behaviour.
Describe your approach to identifying and developing high performing teams
An ambitious goal will motivate and attract those with drive and determination.
Self-managing teams will ensure it's about collaboration rather than individuals; and the value of continuous improvement.
Encourage execution of a plan; better to try it and learn from mistakes than to plan forever.
How does your company meet the challenges of leading a multi-generational workforce?
I continuously learn from young, passionate colleagues; helping me to understand what motivates and inspires them.
Different workstyles, across the generations, creates balance and better outcomes.
Content is more important than style and having the loudest voice.
How do we work out the unknowns; let's collaborate, try different things.
Tell me something about your company that you would like to share with the PIR community
Engimmune Therapeutics is developing soluble, multispecific T cell receptor (TCR)-based therapies to address unmet patient needs in oncology and immune-mediated diseases. We couple high-throughput data generation with machine learning to radically change the way protein engineering is applied to TCR drug development.
How has your company created a more diverse culture in recent years; and what do future challenges look like?
Across our 20 employees there are 17 nationalities, creating positive and rich cultural diversity.
Basel comprises 40% non-Swiss, and Switzerland 30%, resulting in a great opportunity for building balanced teams.
The provision of flexible working and employee wellness support are increasingly important in the retention and attraction of key talent. How are these being managed by your company whilst ensuring that productivity targets are met?
The self-managing ethos which exists in Engimmune enables the team, which are 100% office based, to provide flexible hours; this enhances their creativity and well-being, ensuring that personal and professional goals are managed.
What will be the biggest technological transformation in your sector over the next 5 years?
This is a tough question. The new modalities in cell and gene therapy will play a key role; including the management of their high costs. The AI technologies will have an influence, however, mainly on the R&D part, and we are all very curious on the initial discussion with regulatory agencies on AI.
What is your hidden talent or something that might surprise others about you?
I rather enjoy cooking, which I discovered as a student, working as a chef. This enables me to switch off and give pleasure to family and friends.
What advice would you give your 23-year old self?
Words of Wisdom?
Best Advice I was given:
Advice I'd give:

Be respectful and it's not about having the loudest voice.
The power of being curious and continuous learning.

What I wish I'd known:

How effective flexible working can be to create balance in working and personal lives.