Mandeep Dhillon
BioLeader Interview – Mandeep Dhillon, KQ Labs Lead – Translation at The Francis Crick Institute (August 2022)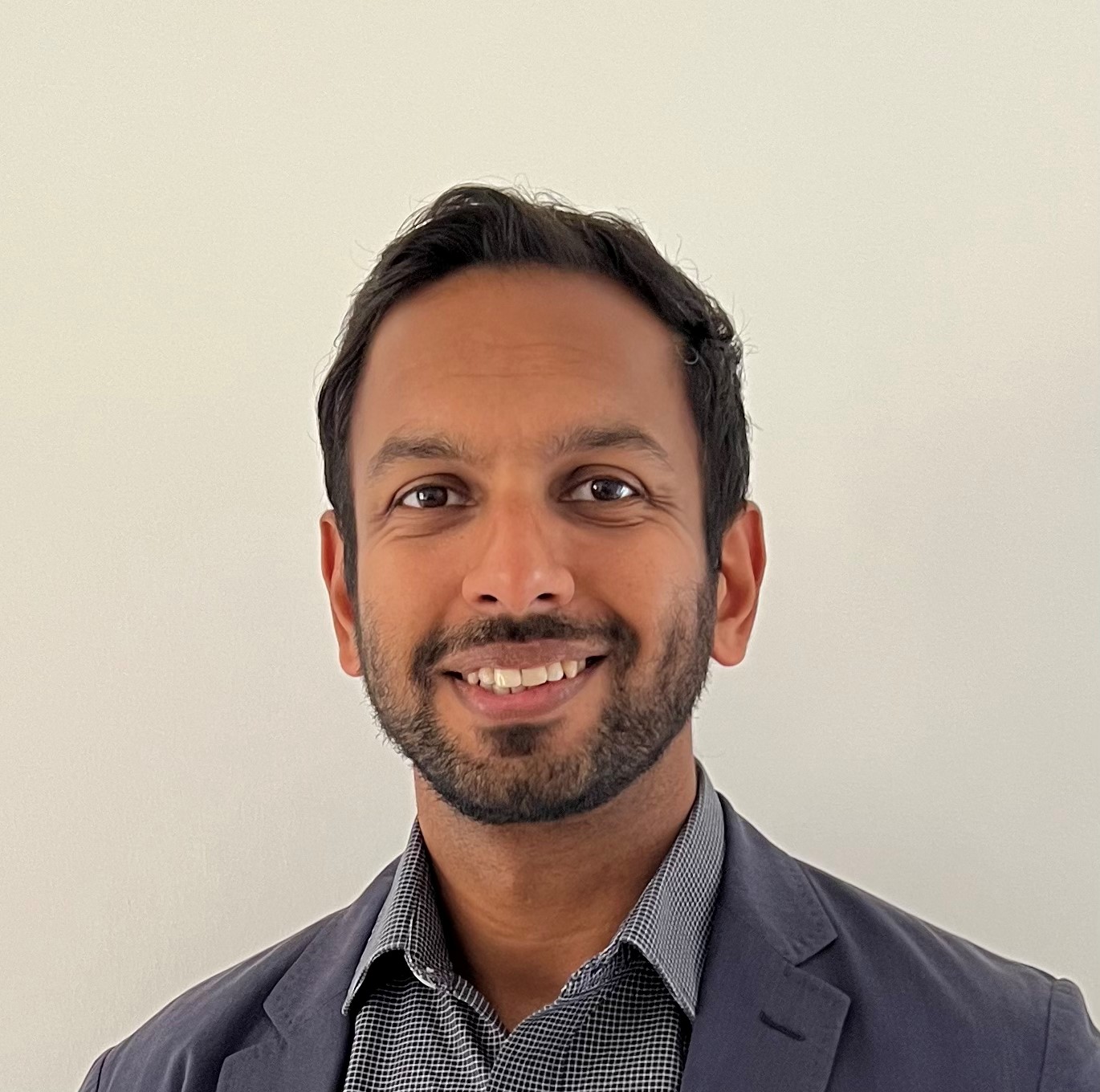 Mandeep joined the Crick in 2022 to lead KQ Labs, an accelerator that is focused on supporting early-stage data-driven health start-ups.
Prior to KQ Labs, Mandeep was a Partner and Head of Digital Health at BioScience Managers, a global life science venture capital firm.
Before stepping into venture capital, Mandeep spent nearly a decade in Management Consulting. In his last role as Principal at Arthur D. Little, he led the Strategy Phase 0 team within the Digital Problem Solving Practice. He advised companies on the use of digital technologies, translating ideas into Proofs-of-Concept and globally scalable solutions, commercialisation strategy, portfolio management and organisation/business model design. Mandeep has a PhD in Biochemistry from the University of Leeds.
Key milestones in your career journey to date?
Completing my PhD in Biochemistry and wanting to explore opportunities away from the lab bench.
Discovering the challenge and stimulation in the world of management consulting; initially with Bridgehead International and Atos Consulting; and ultimately with Arthur D. Little (ADL).
Being invited by two Partners (Carl Bate and Greg Smith) to join them in establishing the ADL Digital Problem Solving practice, which focused on helping leaders address opportunities and challenges using next generation digital technologies.
Getting into venture capital had been a mid-term career goal; hence the opportunity to join the globally focused, Australian-headquartered, Bioscience Managers in 2019 provided a conduit for my consulting, life science and digital experience; supporting early-stage digital life science companies by being at the forefront of innovation and trends.
When the opportunity to lead KQ Labs was presented to me, the recognition that this provided the perfect channel for my combined skills with a world-class research organisation.
Who has had the greatest influence over your career?
My parents have always provided an invaluable sounding board for me and my siblings, despite their different career paths.
My PhD supervisor, Prof. Asipu Sivaprasadarao who encouraged my interest in biological sciences.
Partners, Carl Bate & Greg Smith, at ADL who provided multiple opportunities for professional growth.
Jeremy Curnock Cook, the Founder and Managing Partner at Bioscience Managers, who provided the platform to focus on global digital health opportunities.
Your approach to spotting and developing high performing teams?
Creating diversity within a team (e.g. inviting individuals with different backgrounds, capabilities and perspectives to problem-solve together).
Ability to easily communicate irrespective of location.
Those whose curiosity challenges the status quo for the greater good of the organisation; and who want to continuously move out of their comfort zone.
And most essentially, to know how to switch off from work and have a good time.
What top three attributes make an outstanding leader in today's world?
Listen and understand others' perspectives.
Take a step back when problem solving, and test the solution with colleagues.
Create a safe environment for challenging the status quo.
How do you create a culture of continual learning, innovation and curiosity?
The Crick Institute has collaboration in its DNA and actively encourages engagement across all stakeholders; and that is evident to me just 3 months into my new role.
Tell me something about your company that you would like to share with the PIR community?
Since the creation, in 2018, of KQ Labs, the data driven accelerator at The Crick, more than 40 companies have been supported, of which 50% have female founders.
Barbara Domayne-Hayman and her team have actively encouraged diversity since its inception, providing a robust foundation for building on this further.
How has your company created a more diverse culture in the last 2 years; and what do future challenges look like?
We are activity encouraging applications from cohorts outside of the golden triangle of London, Cambridge and Oxford; recognising the talent that exists across the UK.
What will be the biggest technological transformation in your sector over the next 5 years?
Data science and AI have the potential to deliver personalised medicine, including the capability to predict a medical event and intervene cost effectively. We need to ensure the interpretability of algorithms is more fully understood. To accomplish this we need to broaden the diversity of the data being collected.
What advice would you give the next Minister for Science, Research & Innovation given the stated intention by the Conservative Government to grow these sectors by 1000% by 2031?
Invest in data driven health.
Create more incentives to encourage collaboration between academia and industry; thus building on knowledge and understanding from different perspectives.
Provide support for novel business models (e.g. reimbursement remains a significant challenge for some data-driven health solutions).
What is your hidden talent or something that might surprise others about you?
I used to fence competitively in the UK and international level; this taught me invaluable self-discipline from an early age; and led to a coaching role at university which gave me an insight to leadership and motivation of teams.
What advice would you give your 23-year old self?
Words of wisdom?
Best Advice I was given: slow down, listen and reflect.
Advice I'd give: there is no rule book; go and learn, having fun along the way.
What I wish I'd known: don't run a marathon without training properly (I speak from experience!); moderate your progress and you will get there.
Click here to read more of our BioLeaders interviews.