Chief Executive Officer, Nykode Therapeutics (May 2023)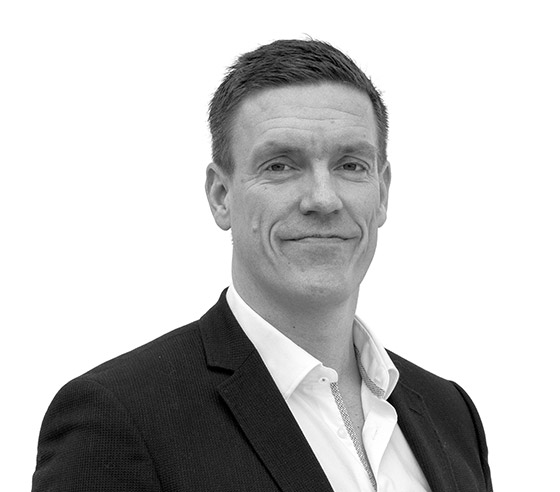 Michael Engsig joined Nykode Therapeutics in 2017. He is a broadly anchored pharmaceutical professional with extensive experience, from early-stage drug discovery to late-stage development and product launches in biotech and pharma and across all major geographical areas. His career history includes specialist and managerial roles at Takeda and Nycomed. Michael holds a civil engineering (MSc) degree in chemistry specializing in biotechnology from the Technical University of Denmark, and a Graduate Diploma in Business Administration (HD) in organization and leadership from the Copenhagen Business School (CBS).
Key milestones in your career journey to date?
In 2007 I took on a significant leadership role with Nycomed, leading clinical operations, with a €30m budget. It was a leap of faith by my boss who trusted me to get on with it.
This included the integration of Altana's R&D and clinical operations following the acquisition by Nycomed. Culturally it involved motivating an organisation that was still very much influenced by the past success of their blockbuster drugs and now had do grow a new sense of urgency.
Moving to Moscow in 2011, when Takeda acquired Nycomed, to build and head up the Innovation Centre.  It was a fascinating experience of how very different cultures do work and come together by looking for the positives in each other.
In 2019 I was appointed as CEO of Nykode with a highly innovative technology and a super dedicated team. Since then, we have negotiated several transformative deals, generated validating clinical data, expanded the strategy and programs, changed the name and built the company from less than 30 FTEs to more than 180.
Who has had the greatest influence over your career?
Fredrik Bendiksen at Nycomed who saw my potential and supported my appointment in 2007; and from whom I learnt how to focus on getting the best out of colleagues whilst encouraging them to develop their skills.
Agnete Fredriksen, Co-Founder and CBO at Nykode; who always looks for the opportunities, rather than the problems, and ensures we enjoy and celebrate our achievements for longer.
What top three attributes make an outstanding and relevant leader in today's world?
Once you have formulated a vision, communicate and inspire colleagues to execute the vision.
Create a supportive culture that encourages self-development and stepping away from the familiar.
Let people find their own way whilst supporting and guiding from a distance.
Describe your approach to identifying and developing high performing teams
Select those who reflect the values and competencies that underpin the company.
Once trust is embedded within the team, anything is possible.
Encourage a team to work out their own direction, including compromises and identifying solutions.
How does your company meet the challenges of leading a multi-generational workforce?
Nykode has doubled in size each year for the last three years, resulting in the hiring of many young scientists.
Anyone who joins Nykode is inspired by its focus on oncology and societal impact.
This enables us to attract top talent, all of whom are focused on how their career can evolve, the community they are part of, flexible working conditions, fairness and transparency.
The leadership team, most of whom are in their 40s, are working closely with younger colleagues to identify how these needs are translated into a workable solution.
How has your company created a more diverse culture in recent years; and what do future challenges look like?
As a Scandinavian company, we have actively attracted employees from more than 20 different nationalities; and are the richer for this.
We are working on being more inclusive and how to more successfully integrate colleagues from different parts of the globe; focusing on our core values of trust and respect.
We have established a DEnI work group.
There is also an active campaign to attract those whose experience is outside of oncology and how to transition these skills to augment our success.
The provision of flexible working and employee wellness support are increasingly important in the retention and attraction of key talent. How are these being managed by your company whilst ensuring that productivity targets are met?
As a result of our rapid growth in recent years, we have had to respond quickly to the requirement for enhanced benefits to both attract and retain colleagues.
We are now at the stage where these need to be further evaluated to assess what are the flexible benefits valued within the company.
In particular teams have highlighted the ability to work flexibly and to be responsible for their own work day. With productivity as the key measurement, these and other initiatives are possible.
What will be the biggest technological transformation in your sector over the next 5 years?
The continual innovation of immunotherapy technologies and the tech platform companies will drive game changing transformation, supported by digitisation, incorporation and enabling of artificial intelligence.
This will lead to the creation of novel ways to activate or dampen immuno response with our vaccine technology and will continue to push the boundaries in this exciting area of science.
What is your hidden talent or something that might surprise others about you?
I owned and treasured a 1967 Mustang Cabriolet which I tried to renovate, with varying degrees of success, over a number of years; and regularly meet with the local Mustang owners club which gather in Copenhagen on a weekly basis.
What advice would you give your 23-year old self?
Be open to different ideas, outside of your comfort zone, and always think about the positive possibilities. Most decisions are not irreversible.
Don't let success lead to complacency; continue to innovate and push forwards.
Words of Wisdom?
Best Advice I was given:

Trust within a team is the most valuable currency; but sometimes it has to be earned which can take time.

Advice I'd give:

Always look forward but never forget to enjoy and celebrate the now.

What I wish I'd known:

How many opportunities only come once.