Neelam Patel
BioLeader Interview – Neelam Patel, Chief Executive Officer MedCity (January 2022)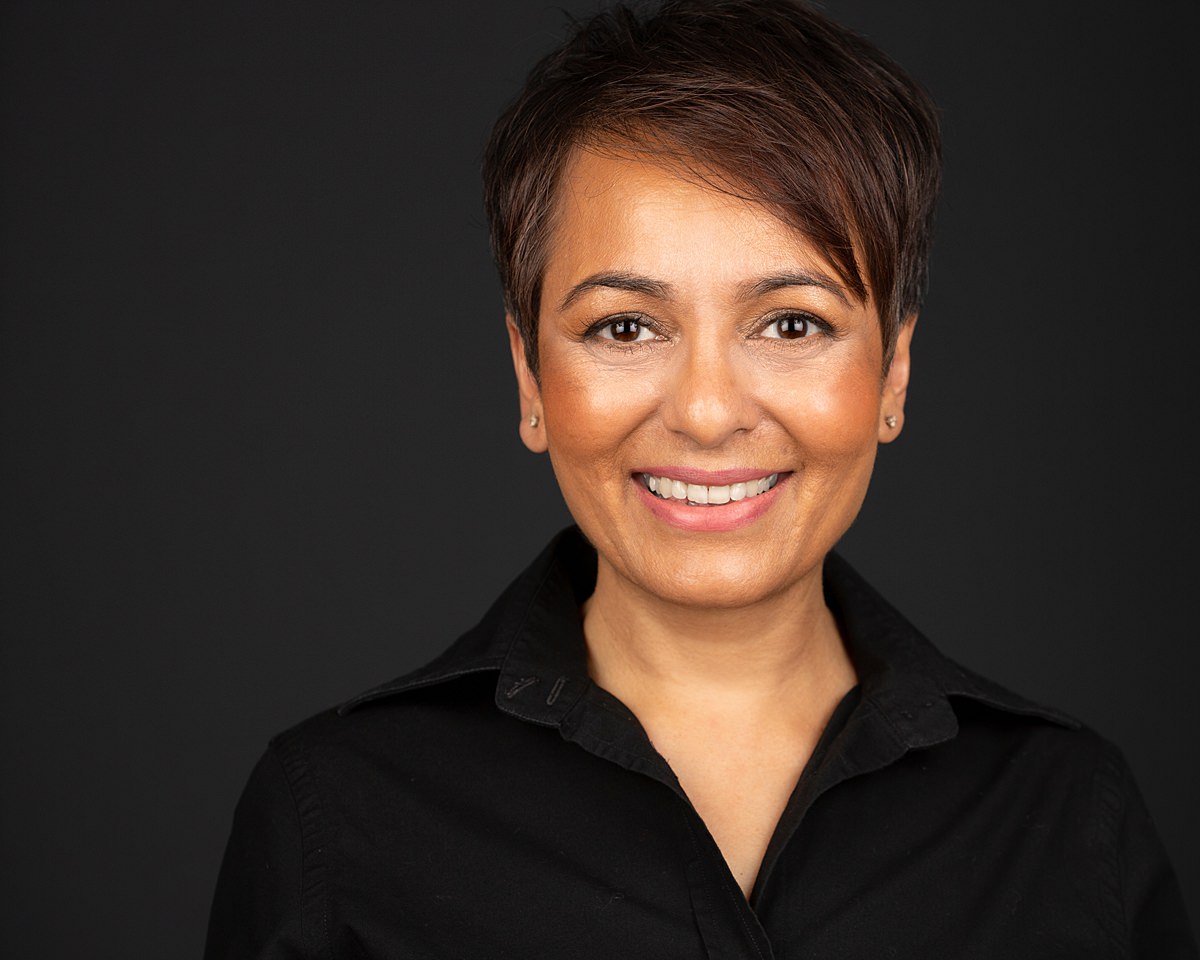 Neelam is CEO of MedCity, the life sciences cluster organisation for London, which plays a pivotal role in bridging industry, NHS and academia to boost innovation and economic growth. Neelam's extensive experience spans the private, public and not-for-profit sectors. She has worked with the Association of British Pharmaceutical Industries, the European Innovative Medicines Initiative and collaborated with NHS England, NICE and Public Health England.
Neelam regularly supports companies with R&D, advising on the UK regulatory and access landscape, and is actively working to shape delivery of appropriate real estate infrastructure for life sciences companies. Other roles include seats on the advisory board of the Innovation Centre in Digital Molecular Technologies at the University of Cambridge, London Health Data Strategy Programme Stakeholder Board, and the board of the Health Research Authority.
Key milestones in your career journey to date?
I joined Glaxo as a graduate trainee believing I was starting in the safety monitoring team; when I arrived, on day one it transpired there were two of us for one role; an invaluable learning early in my career to remain flexible and resilient and embrace any opportunity! Ironically I ended up heading up pharmacovigilance operations in the UK!
I then moved to Eli Lilly in the late 90s which was such a different experience, particularly comparing the UK and US cultures. After leading PV Operations across EU and Asia Pac, I jumped at the opportunity to become an HR business partner, supporting executive leadership in medical and marketing globally. This opened my eyes to global commercialisation and the importance of leadership and organisational development, and I started to hone my consulting skills.
Representing industry in cross-sector collaborative programmes, nationally and internationally, involving challenging topics such as use of health data for research, made me realise how much I enjoyed tackling complex problems on unchartered territory.
Joining MedCity in 2014, initially as an industry advisor, pulled together all of my experiences, ultimately channelled to support growth of the life science sector in London and beyond, to deliver patient-focused outcomes.
Who has had the greatest influence over your career?
My dad was highly supportive of his five girls, an outlier in his generation of Kenyan Asian. He taught us to be independent and encouraged a career in science; I was the first in our family to get a degree.
Dr Win Castle, head of pharmacovigilance at Glaxo was my first mentor, sponsor, and female role model. From her I learnt the importance of being bold and courageous, behaving with integrity and strong morals, as she championed the team across the company.
And there are many others, too many to mention, who have influenced me at each stage of my career in different ways.
Your approach to spotting and developing top talent?
Achieving the appropriate diversity mix within a team pays dividends, particularly in leading project teams across continents. In my experience, ensuring that there is cultural experience represented ensures optimal implementation and change management.
Teams should be empowered to challenge rather than always seek consensus; shaking things up can be healthy!
Creating a culture in which colleagues are encouraged to take risks, without fear of reprisal, is very beneficial for an organisation's success; likewise to consider the commercial impact of any decision.
Recognising and celebrating success – positive team spirit is a great motivator!
What attributes make an outstanding leader in today's world?
Courage and resilience against a backdrop of transparency and humility. These attributes give leaders the ability to have perspective and look from the outside in when needing to make tough decisions.
How do you create a culture of continual learning, innovation and curiosity?
Continually experiment and innovate. For example, at the moment, we are piloting a virtual community with SMEs, iterating based on experience and feedback.
We bring in external experiences and perspectives by inviting our stakeholders to attend our team meetings.
We innovate by engaging interns and secondees on key projects so that the outcomes are fresh and relevant and involve experienced alumni and ambassadors in strategy.
Tell me something about your company that you would like to share with the PIR community?
MedCity is the not-for-profit cluster organisation representing the London health and life sciences sector. We use our neutral position and relationships across the ecosystem to convene, connect and catalyse – identifying opportunities and pathways for businesses and researchers to work together to develop and commercialise the best innovations.
For example, we have recently launched MedCity Diagnostics Growth Hub – a 'one stop shop' giving companies the support they need to accelerate development and commercialisation of novel diagnostics. The Hub is founded on a consortium of expert partners in centres of academic and research excellence. When companies come to us for help to progress their diagnostic technologies, we assess their needs and connect them with the appropriate partner to support them; ¬ for example to evaluate their technology or generate real-world evidence. Already we are seeing how successful this approach can be, and the Hub continues to expand as new partners bring in new capabilities.
How has your company created a more diverse culture in the last 2 years; and what do future challenges look like?
There are tactical things we do, such as all our events reflecting the diversity in our ecosystem. Due to the nature of our work and projects, we are very fortunate to be able to attract diverse skills and experience.
Our challenge is to maintain the diverse culture we have created within the organisation and also influence our ecosystem to embrace it.
What will be the biggest technological transformation in your sector, or across the sector, over the next 5 years?
The convergence of green, health, cleantech and agritech with life sciences, and merging with the clinic, will contribute towards mitigating the impact that climate change is having on the global population. It's an exciting time as we see technological innovation pushing us forward in tackling this challenge, as long as there is investment to fuel it.
What advice would you give George Freeman, Minister for Science, Technology & Innovation, given his stated mission to grow these sectors by 1000% over the next ten years?
George knows the life science sector is critical to the UK innovation economy – where high skilled, high pay jobs create global exports and inward investment. In 2020 we collated and showcased the world leading science and R&D coming out of London in diagnostics, vaccines and therapeutics – the UK showed again why it's a leader. But our strength comes from the diversity of players – academia, start-ups, global pharma and the tech sector.
The key is connecting them together within our geography but also nationally, drawing on all the strengths of the UK. MedCity supports the levelling up agenda and I would say to the Minister to work with us to leverage the concentrated world class life science cluster in London and connect it with hubs of excellence across the whole of the UK.
What is your hidden talent or something that might surprise others about you?
Two of my siblings and I have a mutated MYH gene which has been traced back to my Asian heritage, with both my parents being a carrier of this recessive mutation (and perfectly healthy!)
I was diagnosed by genetic testing at St Marks Hospital and got early treatment. My family are on the specialist polyposis registry at St Marks supporting their programme for early detection and diagnosis for those with the condition.
What advice would you give your 23-year old self?
Trust in your instincts and enjoy the journey.
Words of wisdom?
Best Advice I was given: As a leader you only can really know 50% of the subject matter, the other 50% is about learning and involving others and sometimes 'winging it'!
Advice I'd give: To a new CEO or founder: As a leader you only can really know 50% of the subject matter, the other 50% is about learning from others and involving others and sometimes 'winging it'…persistence is important when you know you are on the right track.
What I wish I'd known: Often there is no right or wrong answer; the important thing is the impact you deliver and the confidence with which you deliver it.
Click here to read more of our BioLeaders interviews.