Chief Executive Officer, Stablepharma, Board Director and Investor (April 2023)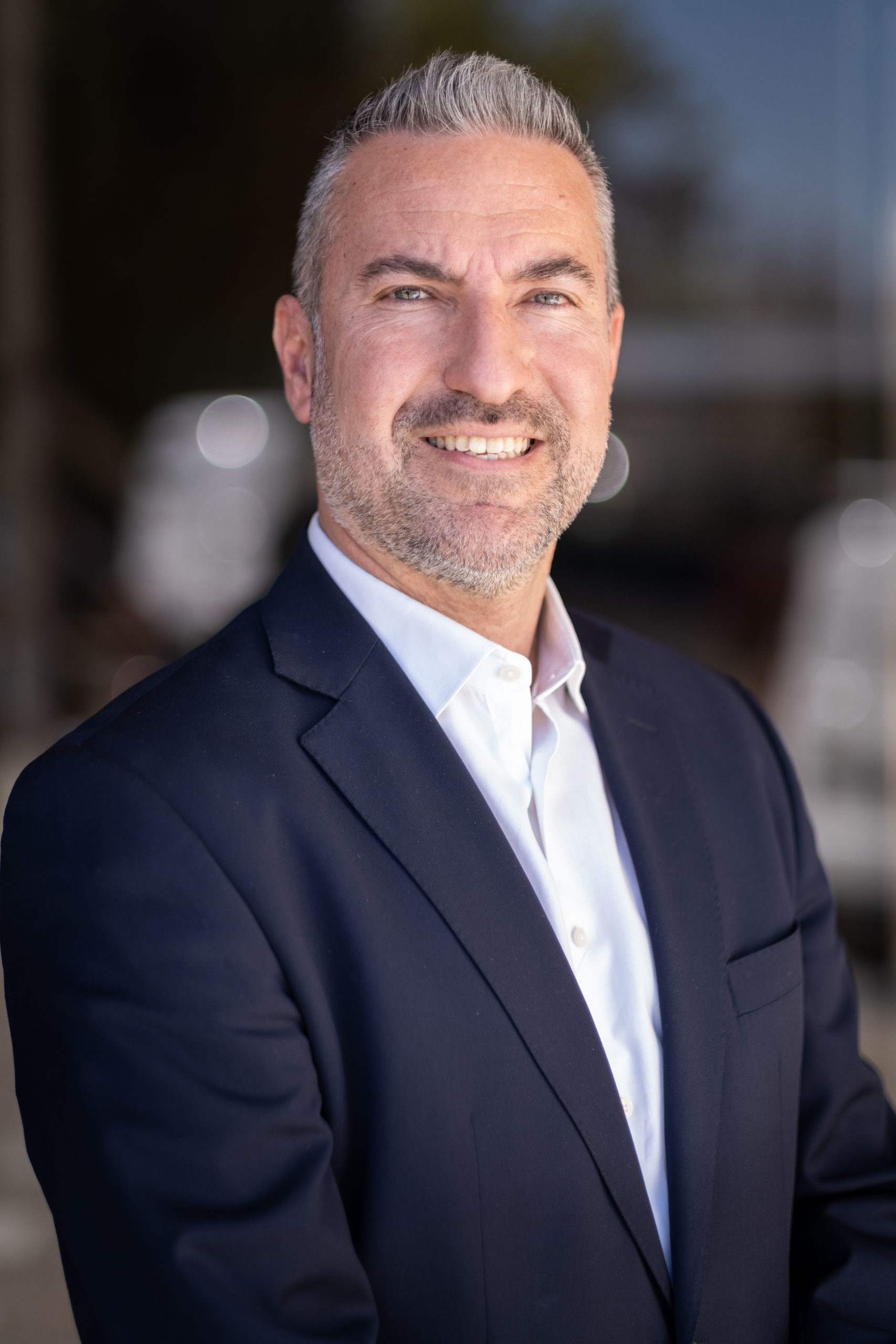 Özgür Tuncer has over two decades of experience in the biopharmaceutical industry with deep expertise in executive leadership, strategy, M&A and investments. Most recently, he was Global Vice President in IQVIA, leading company's Financial Investors practice. In that role, Özgür was involved in more than 300 industry-shaping transactions with valuations of $100m-10bn+, working with world's leading Private Equity & Venture Capital investors. In addition to being the CEO & Executive Director of Stablepharma, Özgür is an investment partner with Ascension Ventures and co-founder of the Ascension Life Fund. In that capacity, he is involved at board-level in early-stage healthcare and life sciences companies in the UK.
Özgür spent over 6 years in USA working for Pfizer in New York and Pharmacia in New Jersey before moving into management consultancy. In Pfizer, he was in charge of portfolio strategy and investments in infectious diseases globally. During that time, he was deeply involved in developing anti-viral and anti-bacterial products. Prior to joining IMS Health (IQVIA), Özgür was the founding Managing Partner of SARGA Associates with offices in New Jersey, USA and London, UK. He has also worked with several NGOs including Medicines for Malaria Venture (MMV) in Geneva, UNITAID, Clinton Foundation/Clinton Health Access Initiative and the Gates Foundation.
Özgür has lived and worked in the UK, USA, France and Turkey. He holds an MSc in Management Sciences from the London School of Economics and a BSc in Business Administration from the Middle East Technical University (Turkey).
Key milestones in your career journey to date?
Serendipity has played its part – I initially discovered the pharmaceutical world at Pharmacia through my MSc project; which opened my eyes to the complexity and problem-solving nature of science; and then Pfizer acquired Pharmacia which opened up many new opportunities and clearly influenced my career.
My move into the service sector, initially with Sarga Associates and then IMS Health, was a conscious decision on my part and fulfilled my interest in strategy consultancy and surmounting key challenges for clients.
I then explored the investment/financial world around biopharma and life sciences, and started a new group within IQVIA.  New team, which was later called Financial Institutions, grew significantly and advised many Private Equity and Venture Capital firms on M&A and investments.
And to my current role with Stablepharma Ltd, a fridge-free biopharmaceutical company; joining initially as Chairman of the Advisory Board and after 2 years becoming CEO & Executive Director.  This role is enabling me to lead real innovation in life sciences and actively participate in creating shareholder value and bringing our fridge-free biopharmaceutical products to market.
Who has had the greatest influence over your career?
There have been so many outstanding mentors who have influenced me at different stages of my career; they know who they are and how they guided me!
But two people who led me to the pharmaceutical industry were Prof. Larry Phillips at the LSE who encouraged me to take the project at Pharmacia; and David Eveleth, who is now the CEO of California-based biotech, Trefoil Therapeutics. Entering the pharma world changed the course of my life.
What top three attributes make an outstanding and relevant leader in today's world?
I believe that creating a vision which is communicated in a meaningful way to colleagues, and motivates them to join you on that journey, is paramount.
Using your skills as a facilitator that encourages colleagues towards the execution of that vision, with real conviction.
To have an 'open door' approach to management, making time to listen and allowing colleagues to express their opinions and be creative about the direction of the business.
And finally, setting measurable goals and milestones towards that vision which keep people accountable.
Describe your approach to identifying and developing high performing teams
The most effective teams are created from a diversity of experience, complementary skills and ambition; in which not everyone wants to be a superstar.
Most importantly, members of the team are attracted to the culture and values of the organisation.
They know they "own" the outcomes, and clearly understand the impact of their contributions.
How does your company meet the challenges of leading a multi-generational workforce?
The range of experience and age within a team will blend successfully where culture and values are respected.
Organisations should reflect society; where diversity is encouraged, and open discussions promote greater understanding across generations.
Tell me something about your company that you would like to share with the PIR community
Stablepharma has developed a novel technology, StablevaX™, that enables the production of fridge-free vaccines; thus reducing waste, saving lives and reducing the Co2 emissions of the cold-chain.
We have recently transitioned from a technology to a product company, having acquired the global rights to two fridge-free biopharmaceutical products; which will be on the market in 2024.
We anticipate that at least 60 current vaccines can be converted to fridge-free status through our StablevaX™ technology.
How has your company created a more diverse culture in recent years; and what do future challenges look like?
We benefit from working from two countries; Spain (lab/R&D) and the UK.
This creates a natural diversity and greater awareness across cultures.
We recognised our Board is too male orientated; and have put in place a mentoring strategy to support change and diversity as we grow as a business.
We have, and are, actively recruiting more female colleagues into our business at all levels.
The provision of flexible working and employee wellness support are increasingly important in the retention and attraction of key talent. How are these being managed by your company whilst ensuring that productivity targets are met?
Flexible working has been with me for over a decade; the hybrid model suits most of us, leading to greater work/life balance.  This is particularly evident post Covid19.
We actively encourage colleagues to live in and work from different geographies; productivity is more successful as a result and is appreciated.
Share option ownership enables colleagues to feel more part of the company, particularly as we grow.
We are establishing an HR function in 2023 to support employees more effectively in all aspects of their career development and wellness.
We also offer healthcare insurance coverage for employees.
What will be the biggest technological transformation in your sector over the next 5 years?
The world of biopharmaceutical products, and in particular, vaccines is transforming itself through thermostable products and new delivery mechanisms.  We, along with several other companies, are driving this change within the sector.  These are very exciting times!
A common goal as we head to Net Zero is to reduce the carbon footprint of manufacturing, transportation and storage of medical products.  New technologies to make fridge-free medicines will address the wider environmental concerns, reduce the 50% wastage caused by the cold-chain and ensure access to more patients around the world.
What is your hidden talent or something that might surprise others about you?
I trained as a classical guitar player at the Ankara State Conservatoire in Turkey; and had the tough choice to make about which career to follow. I have the best of both worlds; supporting the creation of innovation in science whilst playing my guitar for pleasure.
What advice would you give your 23-year old self?
Be open minded and bold to explore all opportunities; there is nothing that you cannot do if you put your mind to it.
Words of Wisdom?
Best Advice I was given:

You don't build wealth by getting a pay check; focus on building assets through investments.

Advice I'd give:

Don't be afraid to fail or you will miss opportunities.

What I wish I'd known:

To have understood earlier in my career the power of "the eighth wonder of the world" (A. Einstein).