Peter Pack
BioLeaders Interview – Peter Pack (October 2019)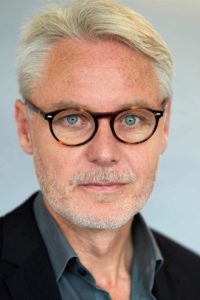 Trained as a Chemist and Molecular Biologist, I have been CEO for several companies over the past 20 years, helping to start, build and exit life science companies in Germany and the UK. I have worked in the biotech industry since 1992 when I started as one of the first employees of Morphosys which was founded by my PhD mentor Andreas Pluecktun and Simon Moroney (who came from the UK) in that year.
I recently stepped down as CEO of Crescendo Biologics in Cambridge, where I lived and worked for the last 4 years in this fantastic UK university town and biotech environment which is unique in Europe. I recently moved back to my home near Heidelberg, Germany and focus on Board seats in Oxford (Oxford BioDynamics) and Strasbourg (PolyPlus), also working as a consultant for PE firms.  My three sons study abroad in the Netherlands and in Japan. My hobbies are photography (www.packwerk-photos.de) and slow cooking.
Key milestones in your career journey to date?
Being an active part of the antibody industry emerging in the late eighties and early nineties as inventor of mini-antibodies and co-inventor of the commercially most successful antibody phage library to date (Morphosys, 1993).
Founding CEO of mtm laboratories developing cervical cancer screening products (1999), with own diagnostic products on the market since 2006, acquired by Roche in 2011.
The chance to work in Cambridge (UK) with a Series B round as CEO of Crescendo Biologics.
Who has had the greatest influence over your career?
Andreas Plueckthun, PHD mentor and visionary.
Thomas von Rueden, ex CSO of Morphosys ("go out into the world and learn from other companies and approaches").
Kevin Johnson, ex-CTO of CAT, now partner of Medicxi; he initially fought against the Morphosys antibody library patents (with me on them as inventor) in court and later became chairman of Crescendo Biologics; he is one of the most impressive and successful biotech entrepreneurs in Europe.
Your approach to spotting and developing top talent?
Find and support new staff members by feeling their true enthusiasm for the life science industry and the company. Give them the freedom to develop their talents.
What attributes make an outstanding leader in today's world?
Listen carefully to people with more knowledge. Be able to admit a mistake and change your decisions if you are wrong.
What is our industry's contribution to improving climate change?
Unfortunately none; we help to diagnose diseases early and to cure patients but burn a lot of fuel for that, travelling to international conferences, commuting between countries etc.
How do you create a culture of continual learning, innovation and curiosity?
Create an environment which is never boring, never allow routine to kick in (innovative people all hate routine work).
What's your hidden talent or something that might surprise others about you?
Participation in art projects (Butoh performances).
My home-made bone broth (takes 16 hours).
Thoughts on the current funding model for early stage companies?
Always challenging; governmental grants tend to make people lazy and Seed funds usually lose money since they are heavily diluted in B- and C-rounds.
It is more important to have ambitious, experienced management already in early company stages with good connections to VC and pharma.
What will be the biggest technological transformation in the industry over the next 5 years?
Advent of Artificial intelligence.
Focus shifting from crowded oncology to auto-immune and inflammation.
Your views on encouraging volunteering amongst colleagues?
That is a typical British concept of social responsibility. In Germany, we tend to strictly separate profession and charity which is regarded as a purely private thing (and potential distraction from the job if done during office hours).
Your legacy to the sector?
Find your own way, you will not be innovative by following the pack.
Your simple philosophy on life?
Remain a curious kid, stay alive and married.
Words of Wisdom?
Advice I'd give: Better spend more time with your family than I did.
What I wish I'd known: Somebody who would have told me in the beginning of my career how to start, build and help to exit biotech companies (before I learnt it the hard way).
Click here to read more of our BioLeaders interviews.