Chief Scientific Officer and Co-founder of Draupnir Bio, Co-founder of Teitur Trophics and Muna Therapeutics (September 2023)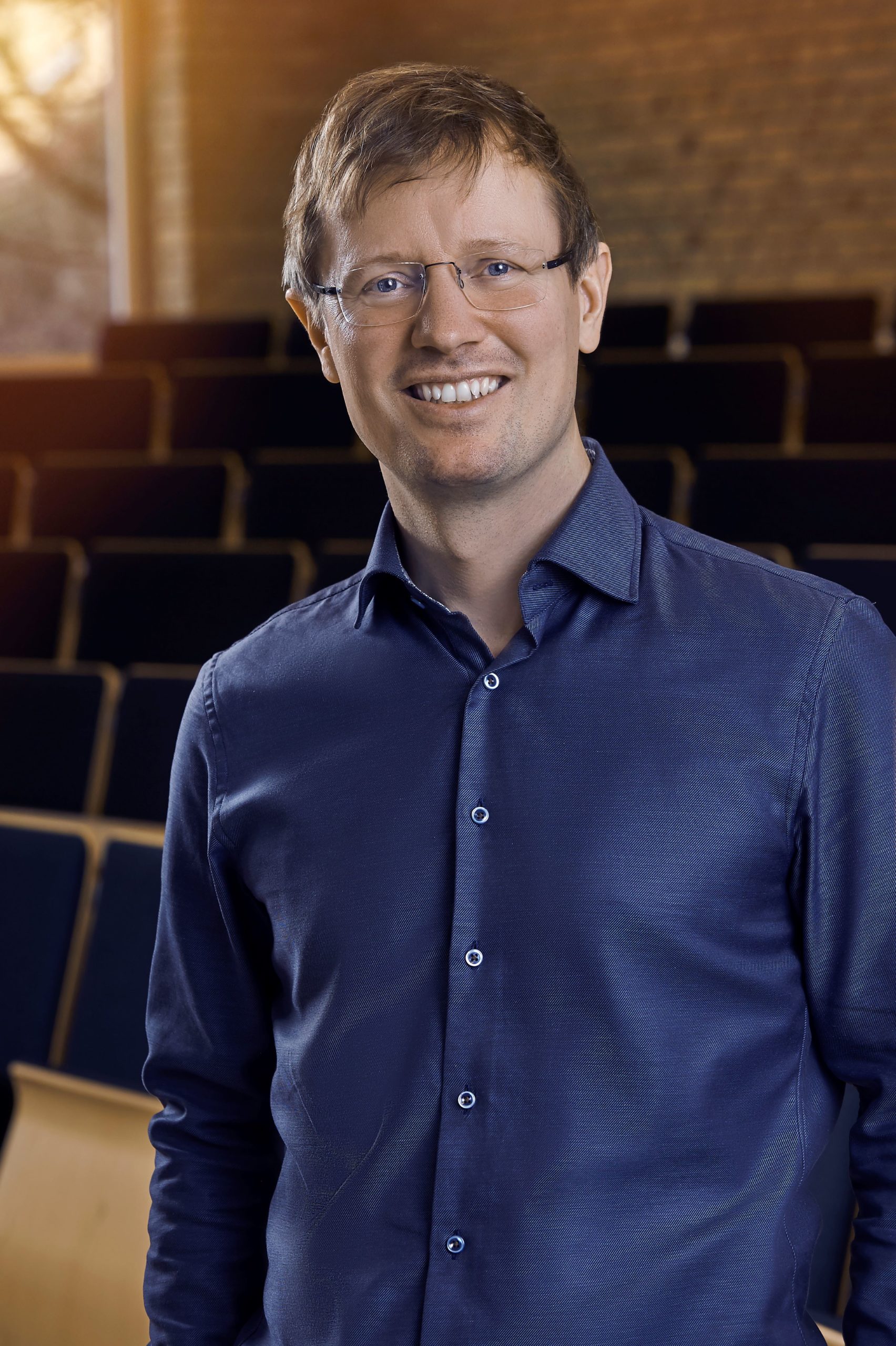 Simon Glerup is CSO, co-founder and board member of Draupnir Bio, co-founder of Teitur Trophics, and co-founder of Muna Therapeutics. He is also associate professor at Aarhus University and committee member at the Novo Nordisk Foundation.
Prior to spinning out Draupnir, Muna and Teitur from his Aarhus University laboratory in the period between 2017-2020, Simon was leading a research team focused on studying a particular class of membrane proteins involved in neurological and metabolic disorders. The scientific work formed the basis of several patent applications, collaborations with industry, and the three spin-outs raising more than 120 M EUR in venture capital. Simon was the founding CEO of Draupnir Bio from 2017-2021 and led its 30 M EUR Series A financing round to develop an oral small molecule PCSK9 inhibitor.
Simon has a background as PhD in molecular biology and postdoctoral experience in neuroscience.
Key milestones in your career journey to date?
Building an academic research group at Aarhus University, pioneering research in sortilin and related receptors, leading to understanding of their role in memory formation and neurological disorders, enabling several drug discovery projects.
Spinning out Draupnir, Muna, and Teitur.
Developing a breakthrough technology for small molecule extracellular degraders (extracellular PROTACs).
Who has had the greatest influence over your career?
My parents for bringing me up with a strong conviction that anything can be achieved if you follow your passion – it is only a matter of priority; and for inspiring me to follow the path least travelled which eventually led me to where I am now.
Three professors; Claus Oxvig from whom I learnt scientific rigor and to communicate complexity simply; Anders Nykjær and Claus Munck Petersen who invited to me to work in an inspiring scientific environment with a high ceiling and few constraints.
Emmanuelle Coutanceau, partner at Novo Holdings, who supported and mentored me during my transition from academic to entrepreneur.
What top three attributes make an outstanding and relevant leader in today's world?
Humility, (plus empathy, open-mindedness, resilience).
Strong values and purpose driven.
Ability to inspire, being clear on what is required, and why, and the impact that will be achieved.
Describe your approach to identifying and developing high performing teams
Identifying exceptional and excellent individuals with the right cultural mindset and fit for the role; those who challenge themselves, are open-minded, demonstrate respect and humility.
Providing strong inspirational leadership, continuous coaching and development, whilst creating an environment where colleagues are comfortable to move out of their comfort zone.
How does your company meet the challenges of leading a multi-generational workforce?
Diversity is encouraged across our multi-generational workforce. We value the differences in perspectives, capabilities and experience that arise, and strive to integrate this across the teams and organization, being considerate of colleague's personal needs at the different stages of life.
Tell me something about your company that you would like to share with the PIR community
Draupnir has developed a breakthrough approach to develop small molecule degraders of extracellular proteins with the potential to revolutionize drug discovery.
This will advance the targeted protein degradation field into the extracellular space with true small molecules and the potential to be available orally.
How has your company created a more diverse culture in recent years; and what do future challenges look like?
We have managed to create a balanced background; gender diversity is evident at all levels in the company, including the board of directors. The need to embrace diversity will only grow in the future. We value open-mindedness and believe that the best and most innovative teams come out of diversity.; and that with different perspectives the right solution is reached.
The provision of flexible working and employee wellness support are increasingly important in the retention and attraction of key talent. How are these being managed by your company whilst ensuring that productivity targets are met?
I am convinced that flexible working and employee wellness go hand in hand with productivity. We set ambitious goals, tight deadlines and hold people accountable. But we are proactive in making sure team members have the resources and support they need to deliver on their job, and the time they need to take care of themselves and their family.
What will be the biggest technological transformation in your sector over the next 5 years?
The field of targeted protein degradation (TPD) will see its first approvals, expand into the extracellular space with oral small molecule degraders, and start taking on CNS targets. I also expect that the TPD field will provide the first examples of oral small molecules driving removal of toxic CNS aggregates.
What is your hidden talent or something that might surprise others about you?
I think my main and more or less hidden talents are an exceptional ability to stay calm, remember details and think out of the box, thus disrupting the status-quo.
I am really fascinated by domestic food/beverage biochemistry, such as baking. If I can convince my kids to join me, it is magic!
What advice would you give your 23-year old self?
Go to the Bay Area or Boston, get a mentor, and get involved in biotech/biopharma.
Words of Wisdom?
Best Advice I was given:

When planning experiments, go for the ones that create the biggest bang (quote from talk given by Harvard professor in physics, Lene Hau).

Advice I'd give:

Always keep in mind the leverage and compounding effect of what you do; if you organise and delegate well to achieve more, the pay-back will be many times greater.

What I wish I'd known:

In a startup, it is all about team, team, and alignment in a team (quote from talk given by Jens Nielsen, CEO, Bioinnovation Institute).