BioInvestors Second Edition
Welcome to BioInvestors. This is PIR International's panel with members from the global life science investor community aimed at sharing insights and reflections, provoking thought and asking questions about the life science and healthcare sector at large.
Welcome to phase 2 of PIR International's BioInvestors initiative, 'Preserving the biotech momentum in 2021 through Board leadership and diversity'. Given the continued growth of biotech across the globe, fuelled by positive sentiment for the sector out of the COVID response, what are the issues to consider to preserve that momentum?
We have asked some of the leading investors in the life science world for their thoughts on the issues that investors and Boards should be thinking about to ensure they continue to attract relevant C-suite leadership which will deliver the growth and success milestones.
For the second edition of BioInvestors, we are pleased to be joined by key expert investors:
Bobby Anderson, Vice President, Silicon Valley Bank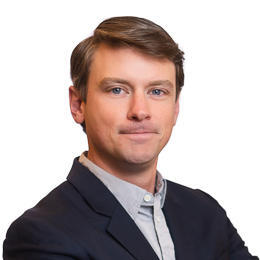 Bobby is a Vice President at Silicon Valley Bank in EMEA Life Sciences and Healthcare and based in London. He focuses on lending to venture backed and public life sciences and healthcare business throughout the region. Previously, Bobby was based in San Francisco with SVB, focused on lending to biopharma companies in California and the Pacific Northwest.
How have the events of 2020 impacted Board leadership and diversity in early-stage biotech companies in SVB's portfolio?
All our networks have reduced growth given the lack of 'physical' industry conference events. Given this there can be a tendency to rely on an existing network, rather than broadening the search, as would have happened previously. SVB hires 60% through our referral network; which has meant exploring different ways of broadening our reach in the virtual world. It still feels less comfortable to hire digitally; but there is no doubt we, and our portfolio companies, have developed and improved those processes in the last 12 months. My sense is that where you have a strong biohub, like LA or Boston, the transition to digital hiring has been easier.
How have SVB ensured robust assessment of Board leaders in the virtual world?
We are taking longer to complete the hiring process. This includes involving more stakeholders during the assessment and ensuring there has been sufficient focus on cultural and social fit; asking different questions to cover the coffee meeting aspect.
Given the continued pace of biotech investment across all asset classes, where is the pipeline of leaders to support that growth?
Being clear about what a business needs at each stage of its development, ie technical, commercial or other experiences. Past experiences are important. In that way SVB has been assessing first time CEOs for some portfolio companies. Current board members of portfolio companies are extra important in this case. The importance of a diverse Board has been highlighted in the last 12 months. Success has been on par with previous years if not higher.
Thank you for reading Part 5 of the second edition of BioInvestors. Click here if you missed Part 4.