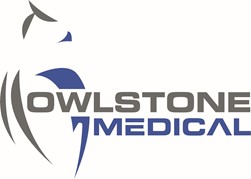 Non-Executive Director
Owlstone Medical Ltd is an award-winning and innovative growth stage global diagnostics organisation pioneering the development of a breathalyzer for applications in early disease detection and precision medicine. Founded in 2014, as a spin out of the successful Owlstone Inc. business, Owlstone Medical has a mission to save over 100,000 lives through the deployment of its clinical stage Breath Biopsy® platform for early disease detection and precision medicine.
In 2021, following impressive growth, with over 170 employees and having raised almost $100m in investment, Owlstone Medical's Board of Directors determined a strategic business need to appoint an internationally experienced US-based independent Non-Executive Director to Owlstone Medical's Board. As part of a strategic relationship, PIR International partnered with Owlstone Medical to appoint an Independent Non-Executive Director to its board. As a result of a thorough search exercise, drawing on its extensive board level network across the US, led by Stuart Penney and Tom Bradley, PIR International identified and presented a honed selection of highly experienced industry non-executive profiles. Subsequently resulting in the appointment of Mark Capone, former CEO of Myriad Genetics, in September 2021 and coinciding with an additional oversubscribed funding round of $58m.
On PIR International's involvement in his appointment, Mark Capone comments: "I was very impressed with the PIR team from the first phone call to the final acceptance.  I was not familiar with either Owlstone Medical or PIR so this was new ground for everyone involved.  The process was seamless and efficient and all parties were quickly able to assess fit and interest.  I am delighted to be part of such a progressive company as Owlstone Medical and very much look forward to working with PIR in the future."
Neil Tween, Chief Financial Officer of Owlstone Medical of Owlstone Medical, comments:
"We were very impressed with the service provided by PIR. We had a clear aim to recruit an experienced commercial expert within the U.S. diagnostics and medical devices space. Stuart and Tom demonstrated that they have a strong knowledge of the market, and were keen to understand our business operations in aid of the process. The candidates that PIR identified were of a high calibre, leading to the identification of several very strong individuals who could have all fitted Owlstone's needs.
Mark has added significant value very quickly, and the overall process ran very smoothly. Overall, Stuart and Tom were a pleasure to work with; I always felt appraised of the progress and their insights from comparable searches were always pertinent."
Neil Tween, Chief Financial Officer, Owlstone Medical